Well, it would have happened earlier or later. A lot of my friends and acquaintances and friends of friends keep asking me about beer-scene in Kyiv. So this is the answer.
New-wave craft places come first, bottle shops and other beer-themed places will be updated soon.
Don't let the absence of people on the most of the pics bother you. I've visited in early hours to avoid too much questioning and bothering other customers who come just to enjoy drinking beer and not to be models.
Lisopylka (Лісопилка, Starosilska 1е, Mon-Thu 4:00 pm – 12:00 am, Fri-Sat 2:00 pm – 2:00 am, Sun 12:00 pm – 11:00 pm) is the first craft-brewpub opened in August of 2015 in Kyiv and a home of Varvar brewery. Lisopylka means "lumberhouse" in Ukrainian, and indeed an old lumberhouse was there previously, so it explains the location which is the only disadvantage this place has. It is really far from the center and it takes time and skill to get there by means of public transport, but if you are willing to take taxi/uber, just tell them the name and they will take you there no prob, the place is famous. My favorite place personally.
The looks are also very lumberhouse-like, you'll appreciate designer efforts, but you'll enjoy the efforts of brewmaster more. They usually have no less than 6 beers on tap, sometimes there are 10 or more, depending on availability and brewing schedule. Beer is seriously good. The most popular (and too sweet to my palate) are Golden Ale and Milk Stout, because here in Ukraine everyone seem to have a sweet tooth, with no exception to beer, but other styles are (if you let me) obscenely good. The menu is simple enough, but considering unvanquishable tradition to accompany every drink with food, you can't get away with snacks only. So there are burgers, fish-and-chips, pulled pork (house-cooked!) etc. Price tag for food is medium, glass of beer costs the about 2$. The staff is knowledgeable enough to keep the conversation about beer, suggest you something and describe beers available. In English as well. They do tasting sets.
I do recommend you to book a table for Friday's and Saturday's nights, it's packed as hell here, especially in winter, when open-air part is closed.
The place isn't just about beer, but about community as well, educational events are planned, they do collabs, and once in two-three weeks there is a gathering of local beer running club.
Cash, card, there is take-away, but no discount.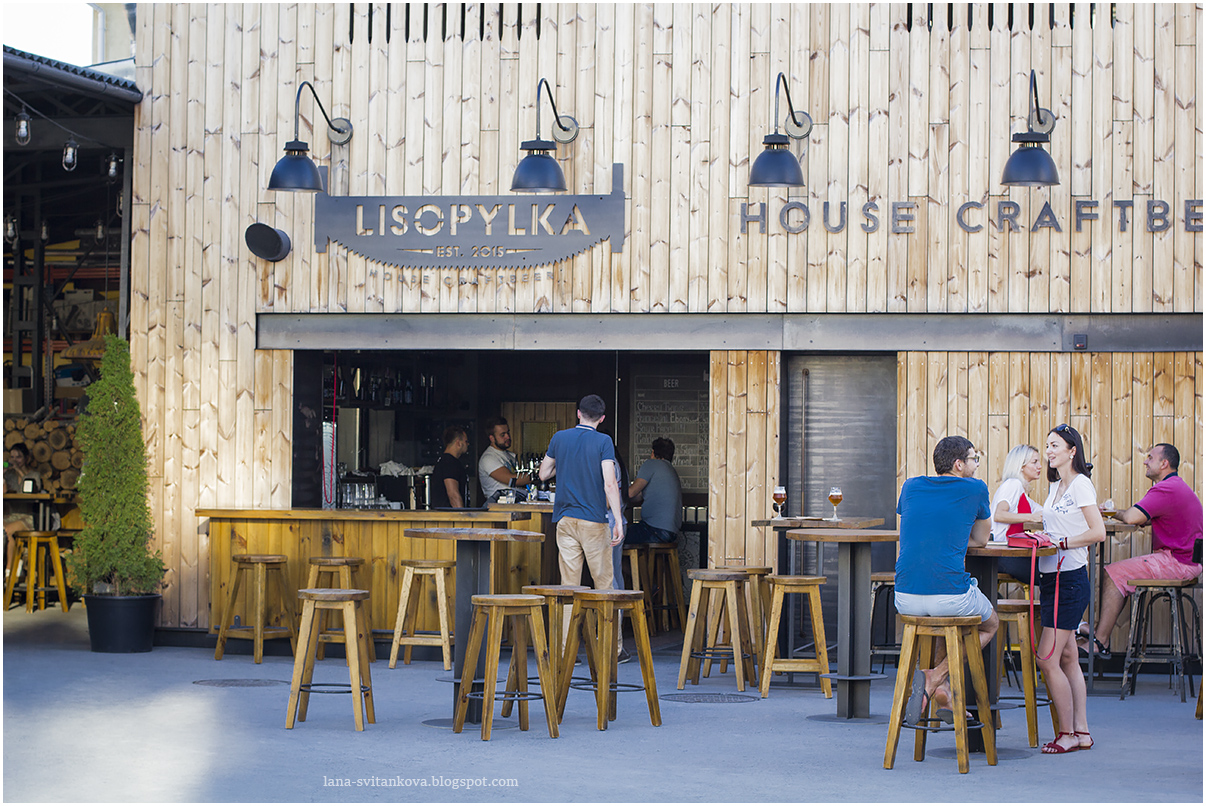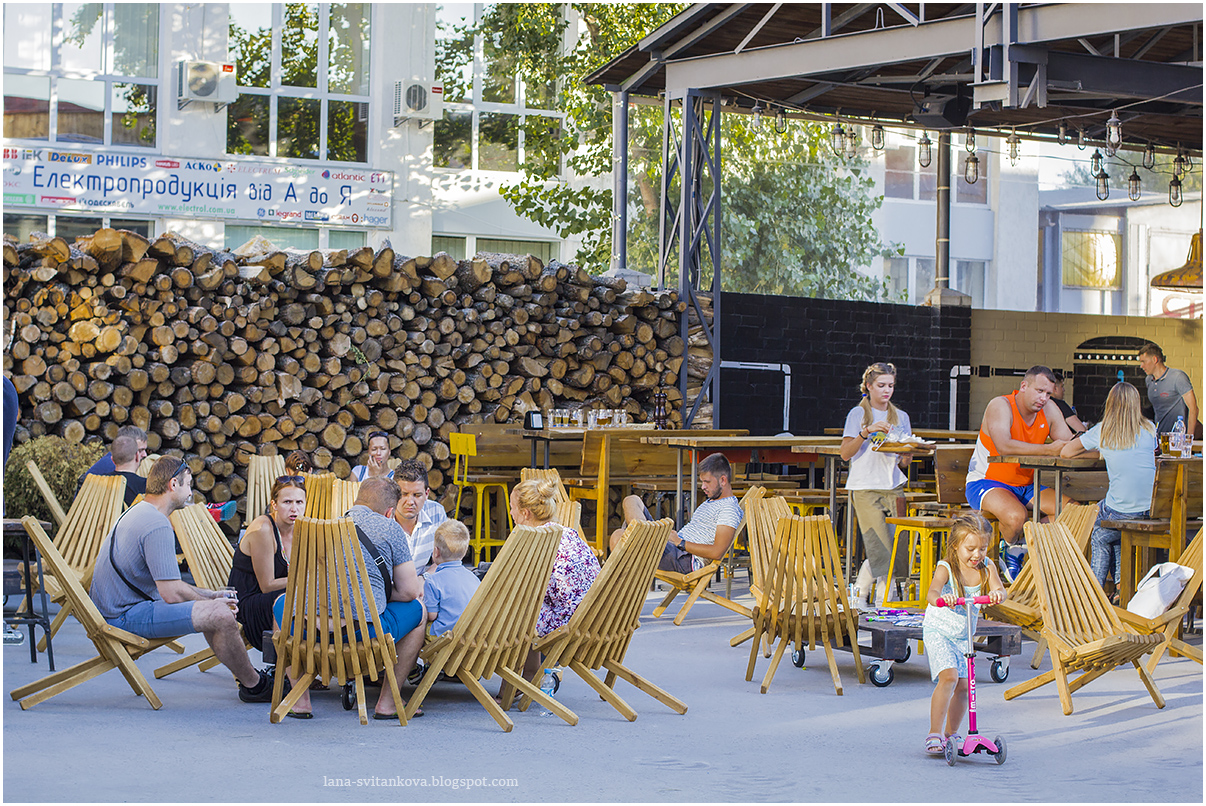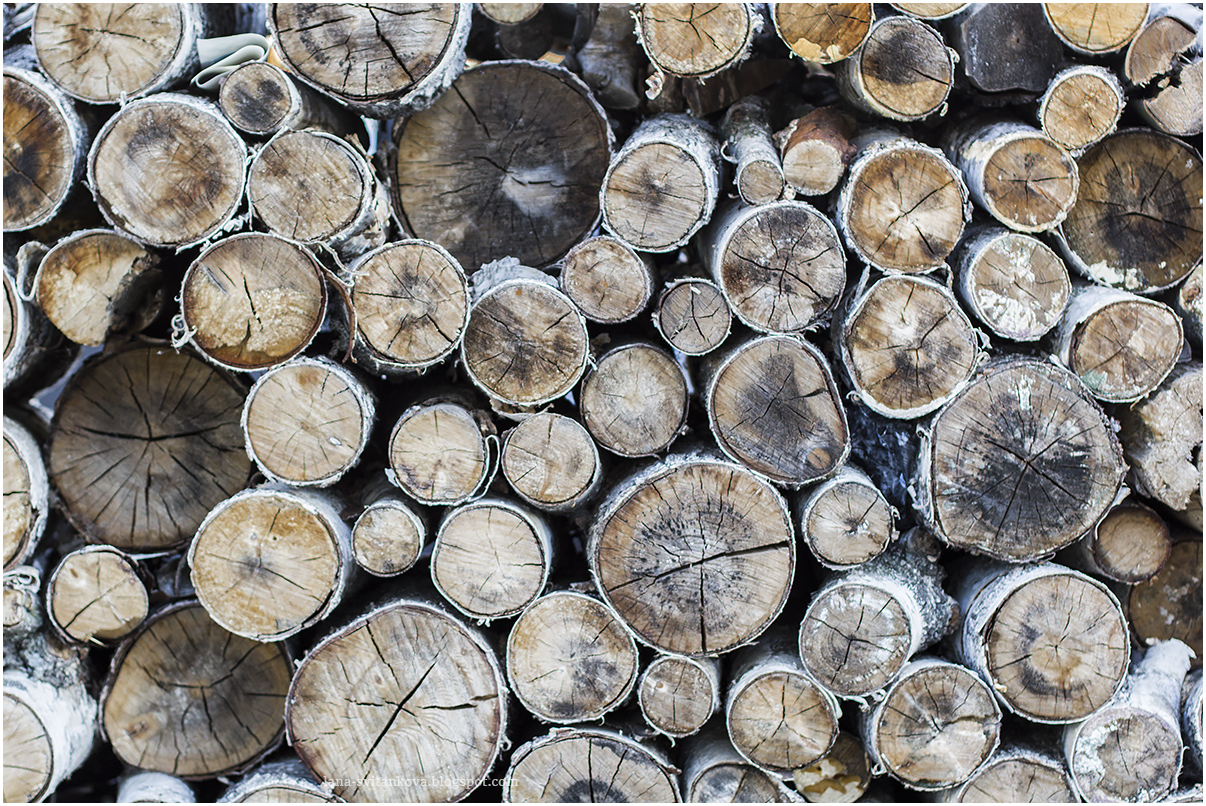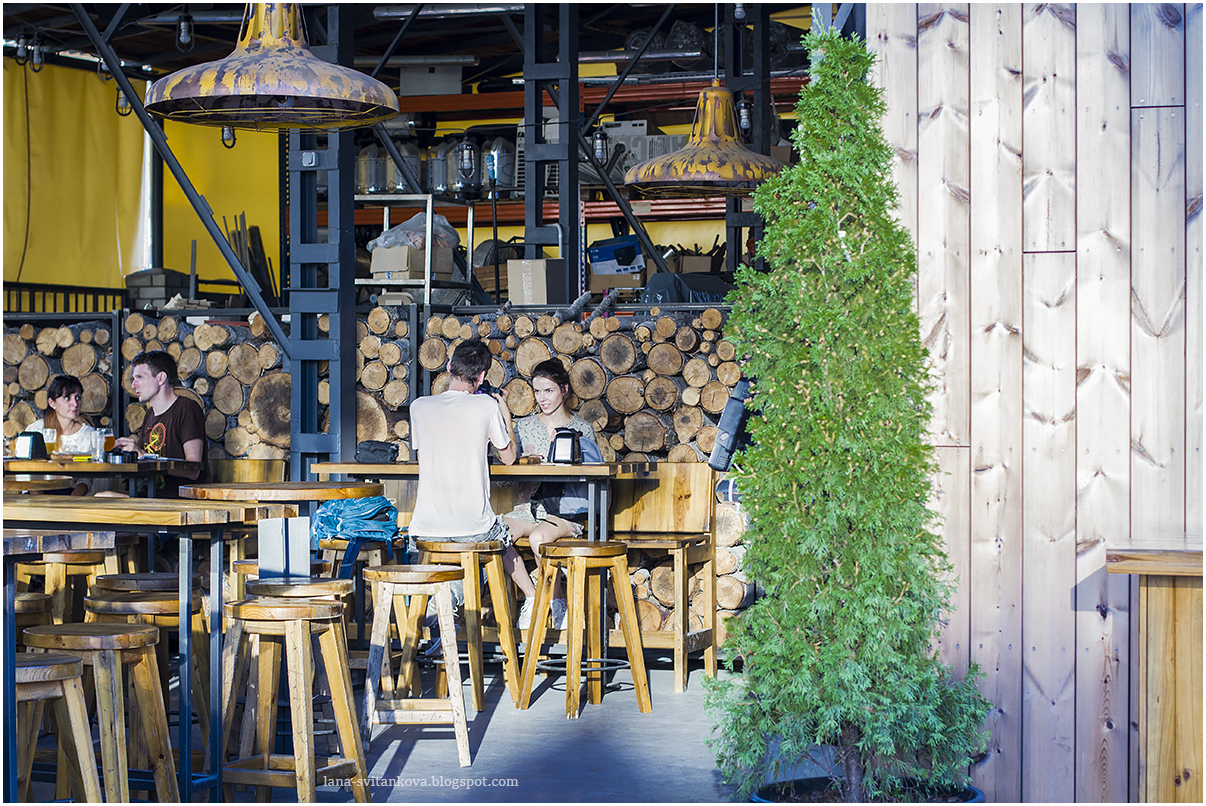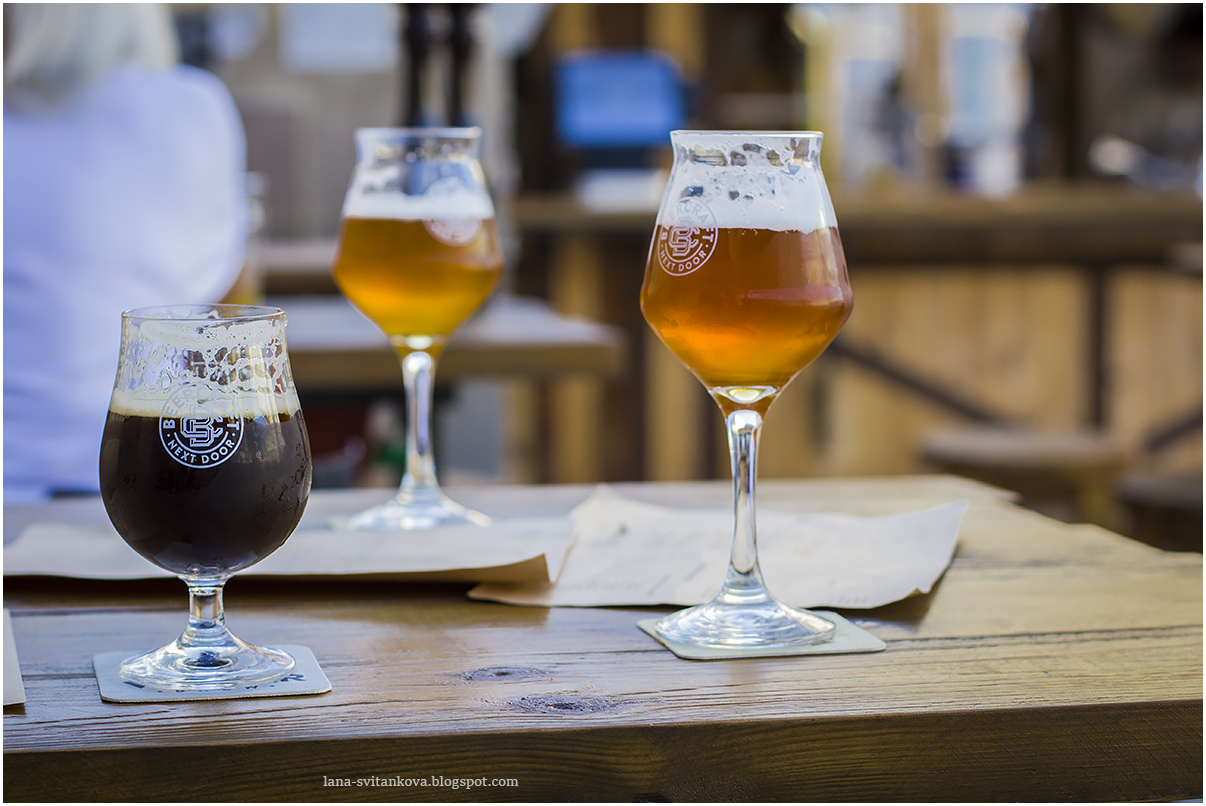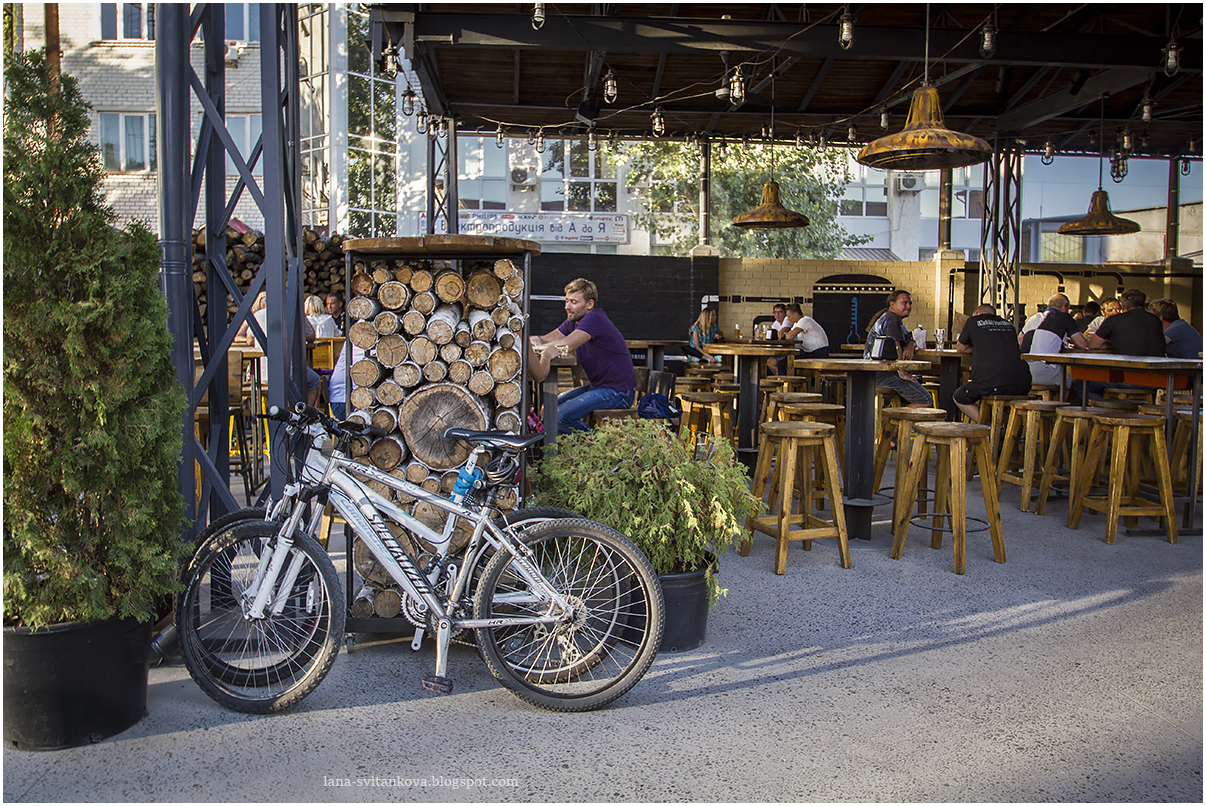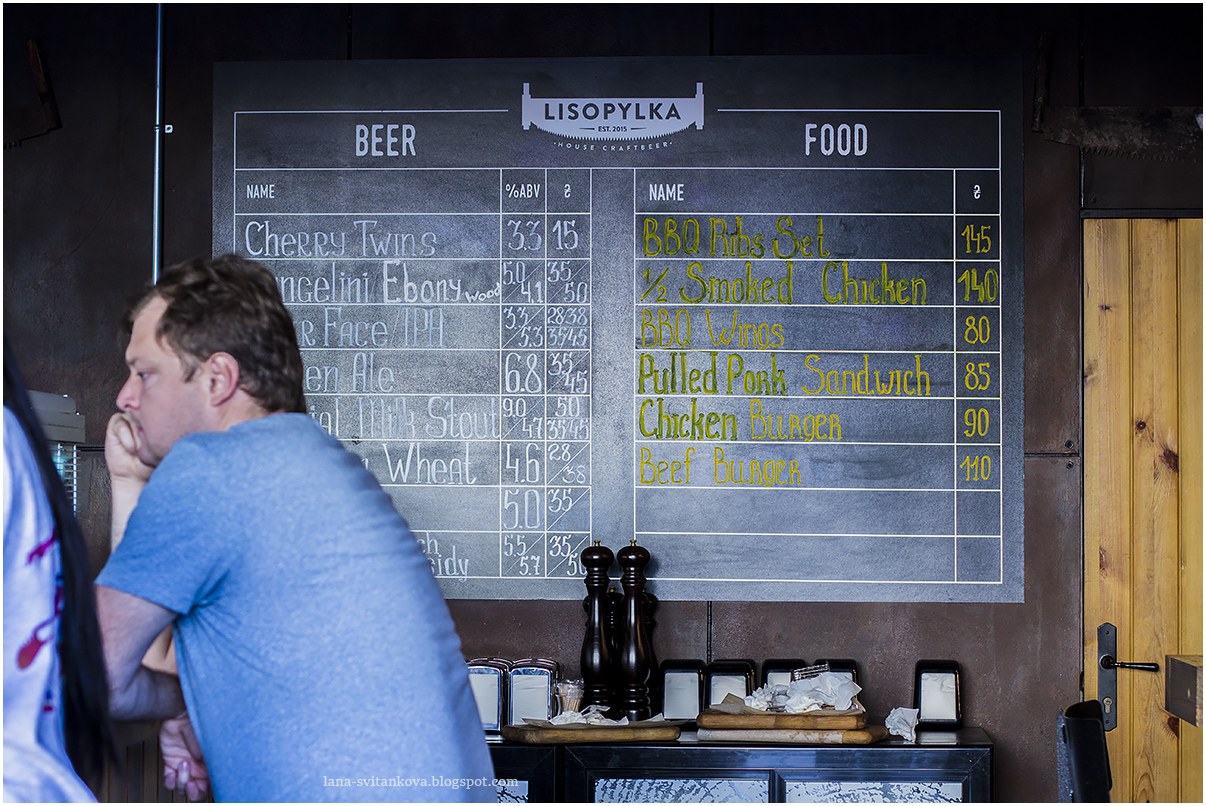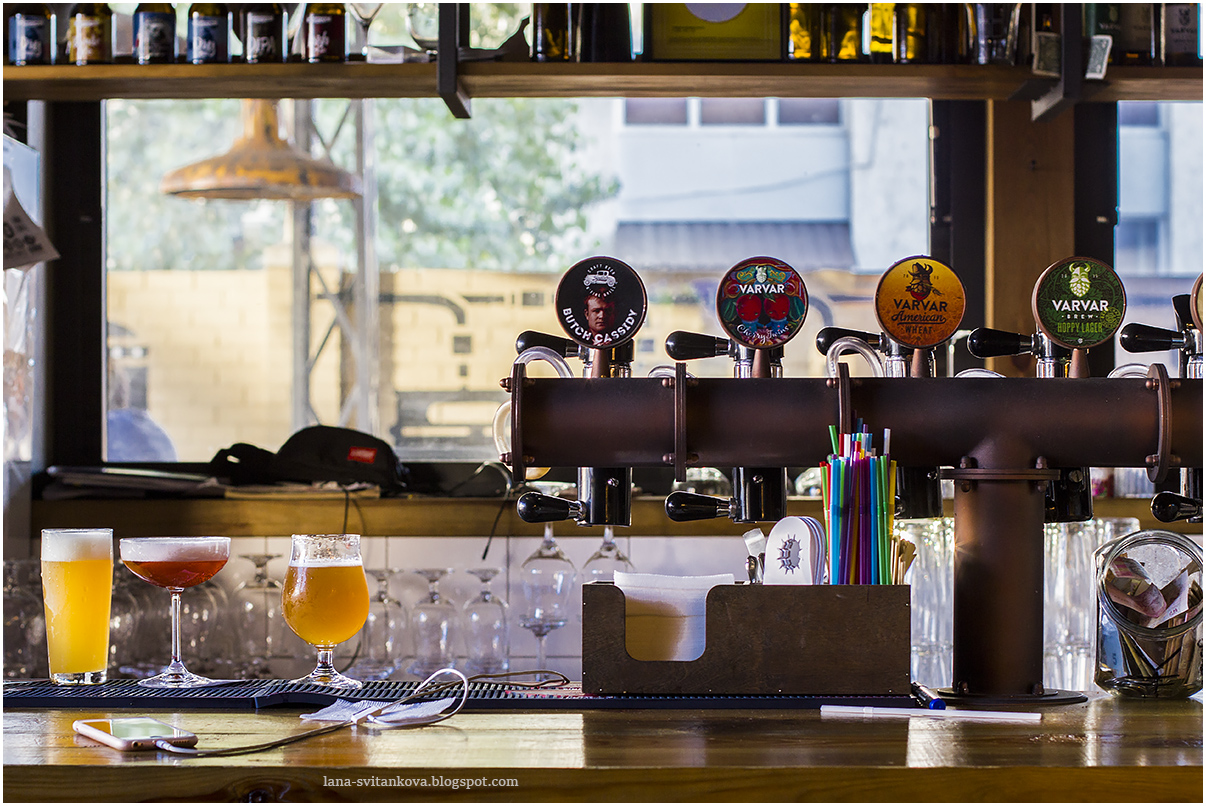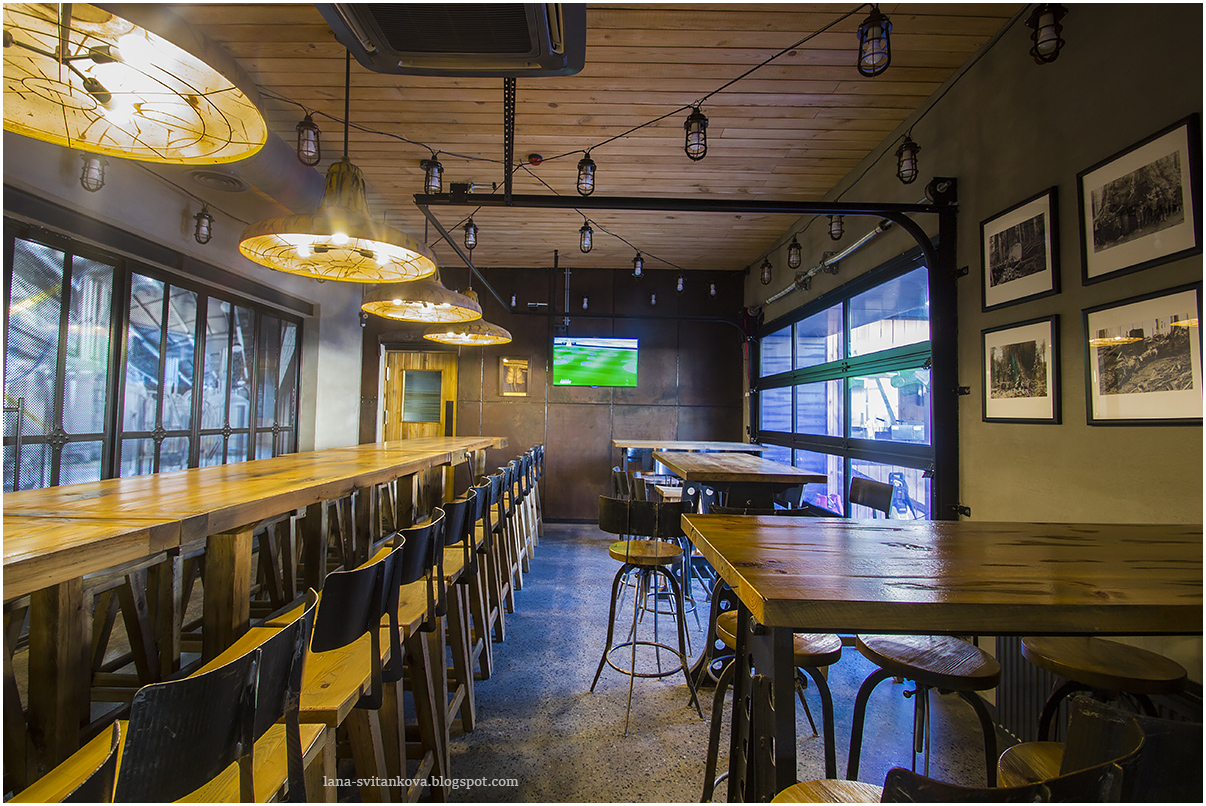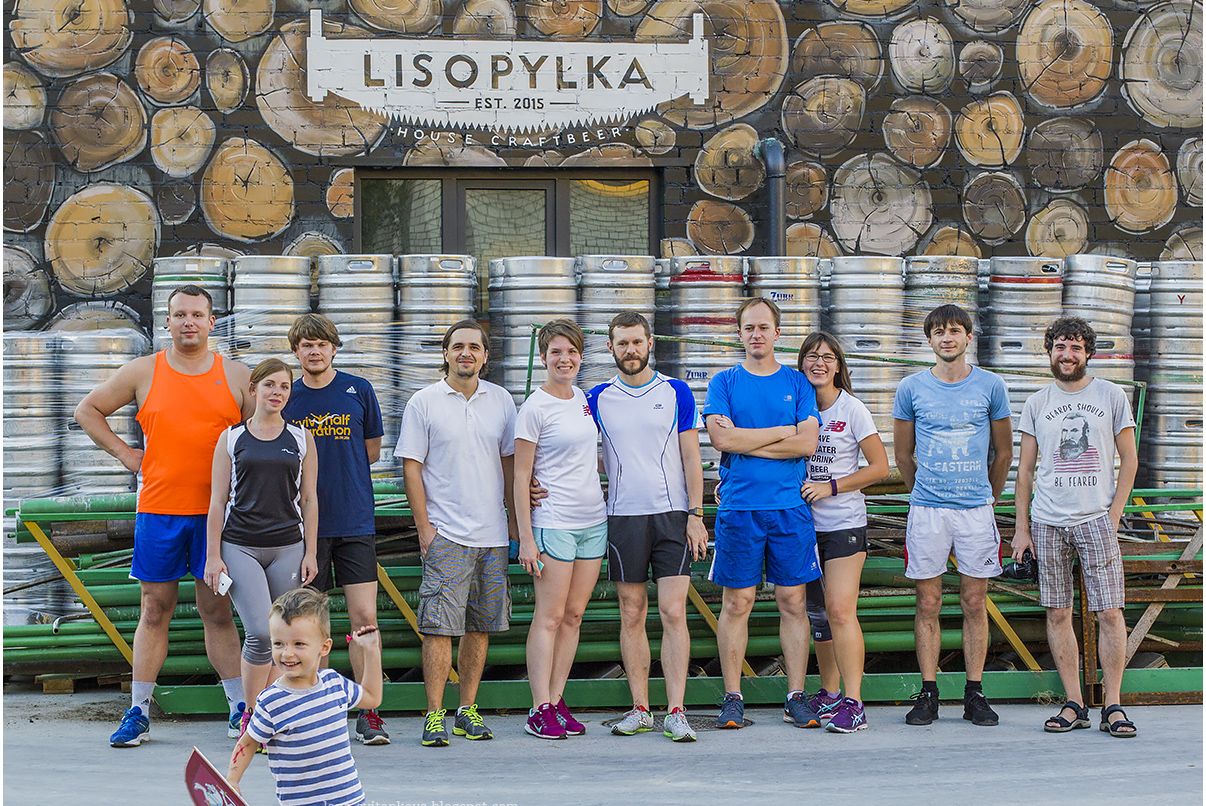 Craft vs Pub (Nizhni Val, 37/20, Mon-Thu, Sun 4:00 pm – 12:00 am, Fri-Sat 4:00 pm – 2:00 am) is a snug place in one of the basements of the lively and lovely Podol district, the most historical area in Kyiv as many guides present it. Somebody call it too plain for a trendy craft-bar, but come on, do you need good beer or designer award?
There is small fridge and up to 18 beers on tap depending on availability of fresh deliveries. Usually it's all Ukrainian craft and 1-2 guest-beers from Poland. Snacks are finger-food, nice and not-so-boring selection compared to other places, but more meals are to come. Staff is helpful and welcoming, their English is pretty decent, and there is big chance to meet the owner (he is a big beer-enthusiast as well), who is also on the talkative side. He is fond of asking your thoughts and impressions about beer and encourages beer-related events, blind tastings particularly.
Glass of beer is 1,5-2$ for local, 3$ for imported.
Cash, card, take-away, no discount.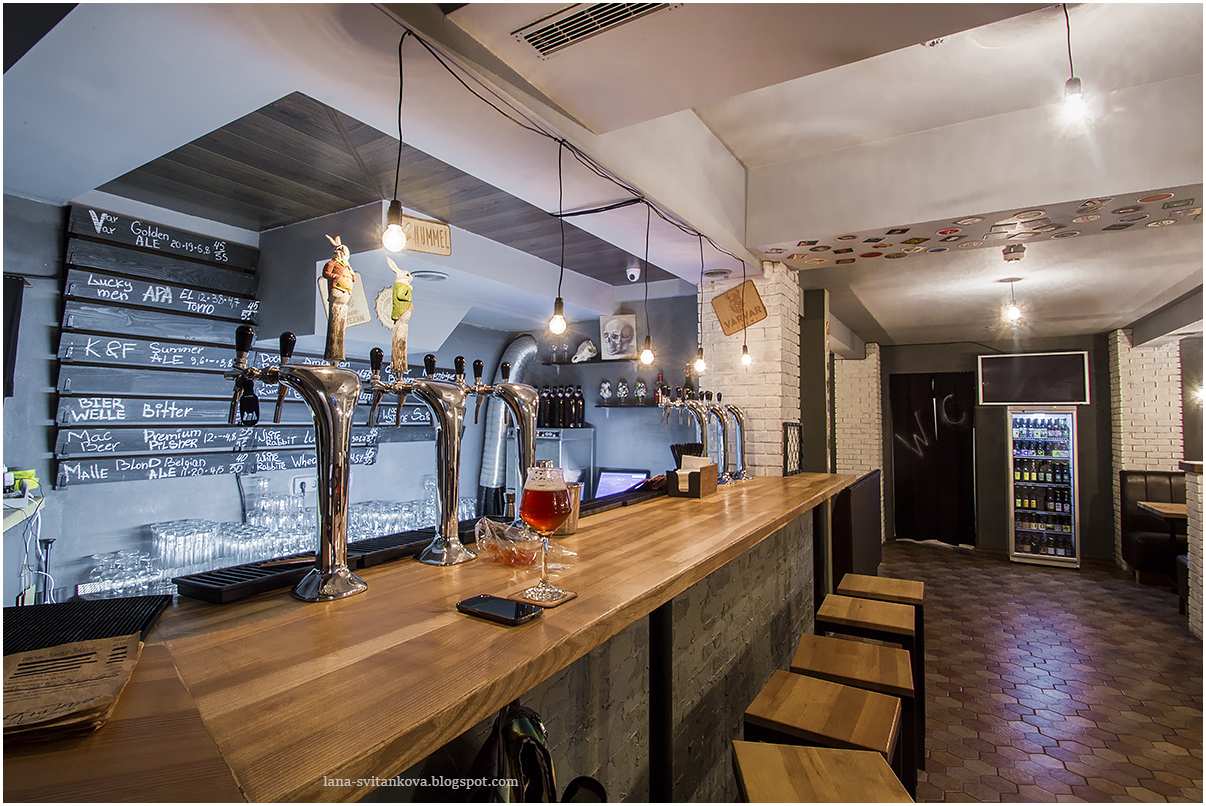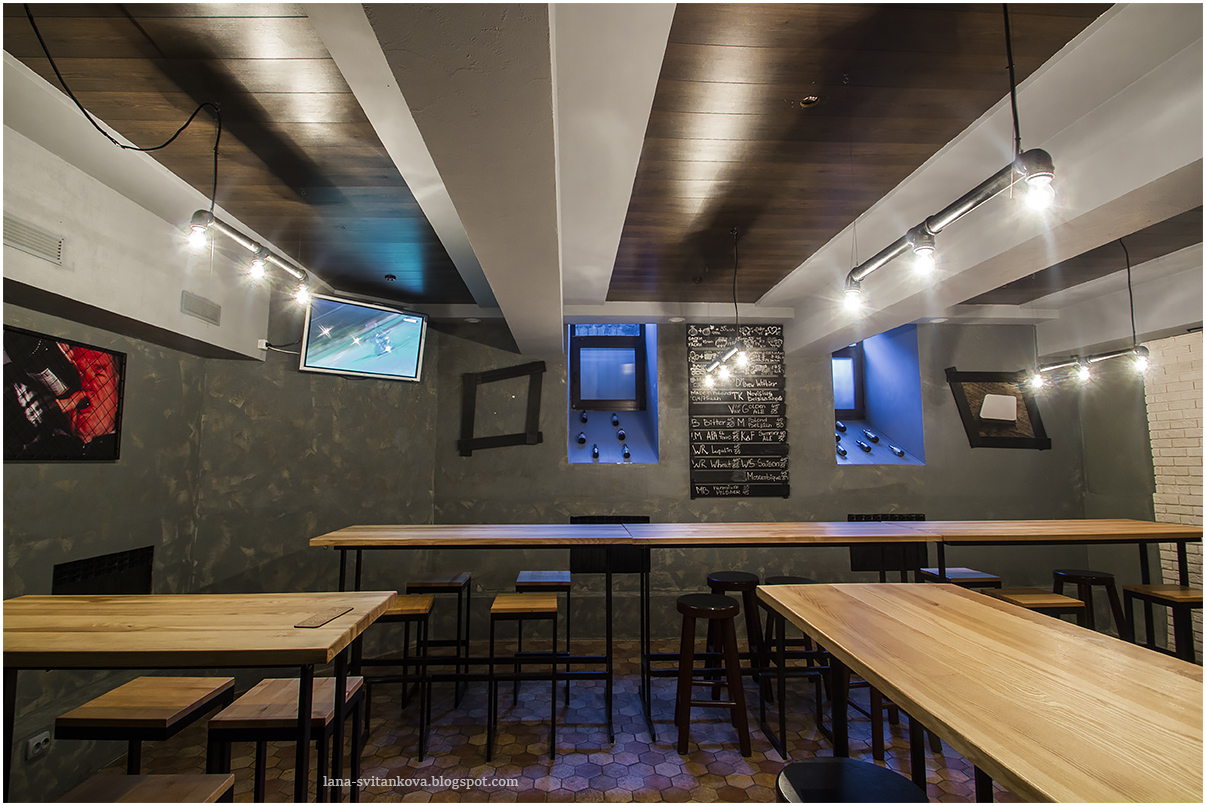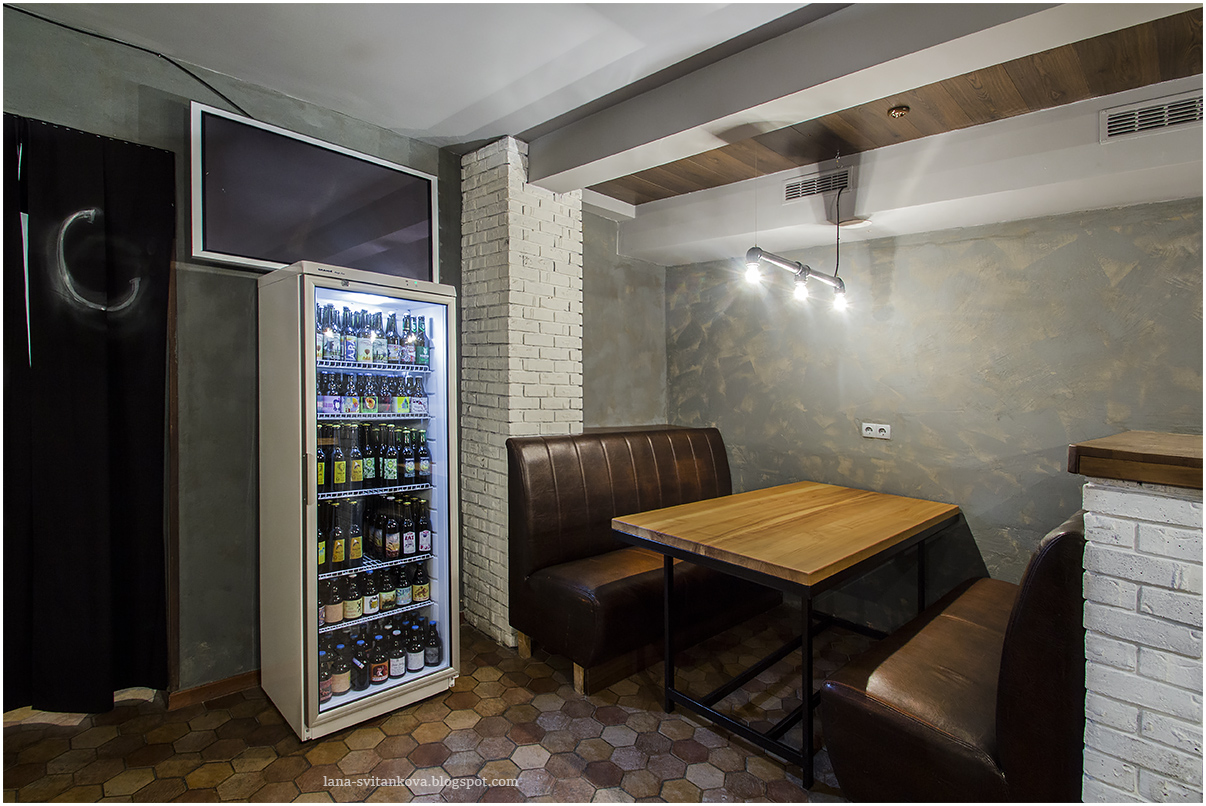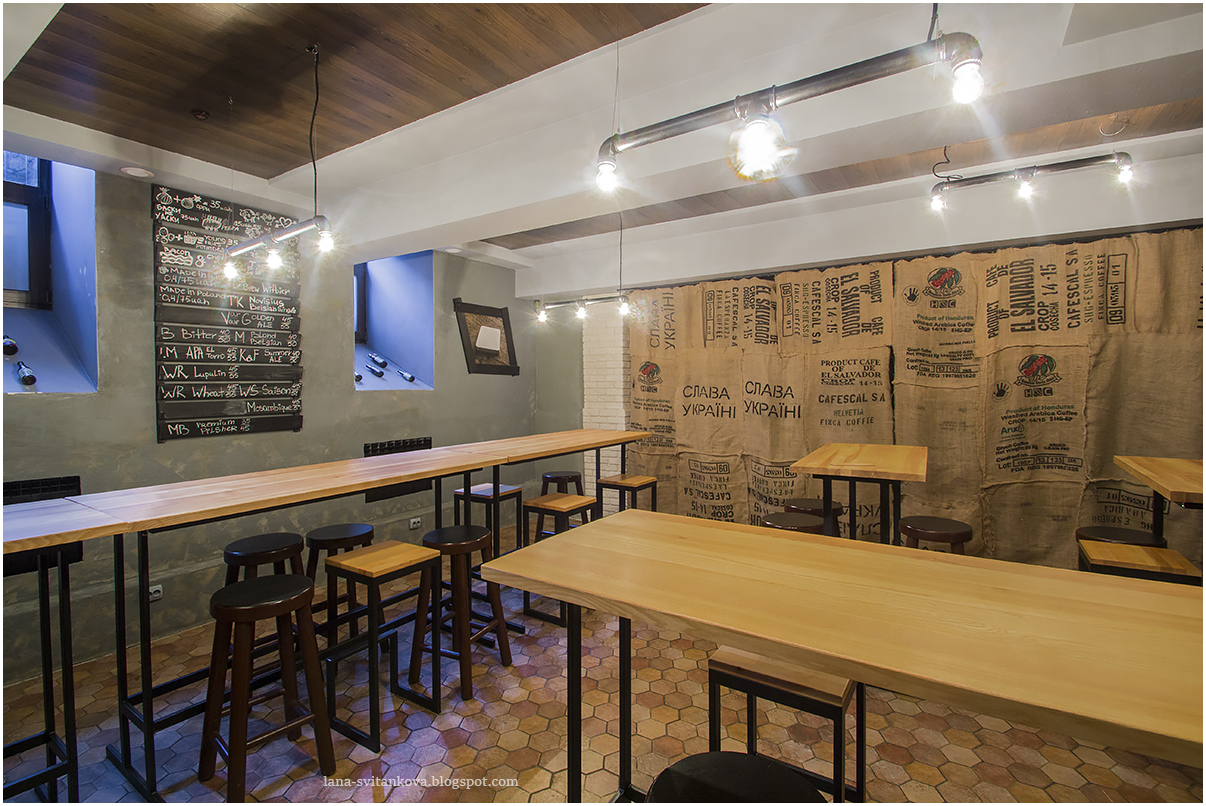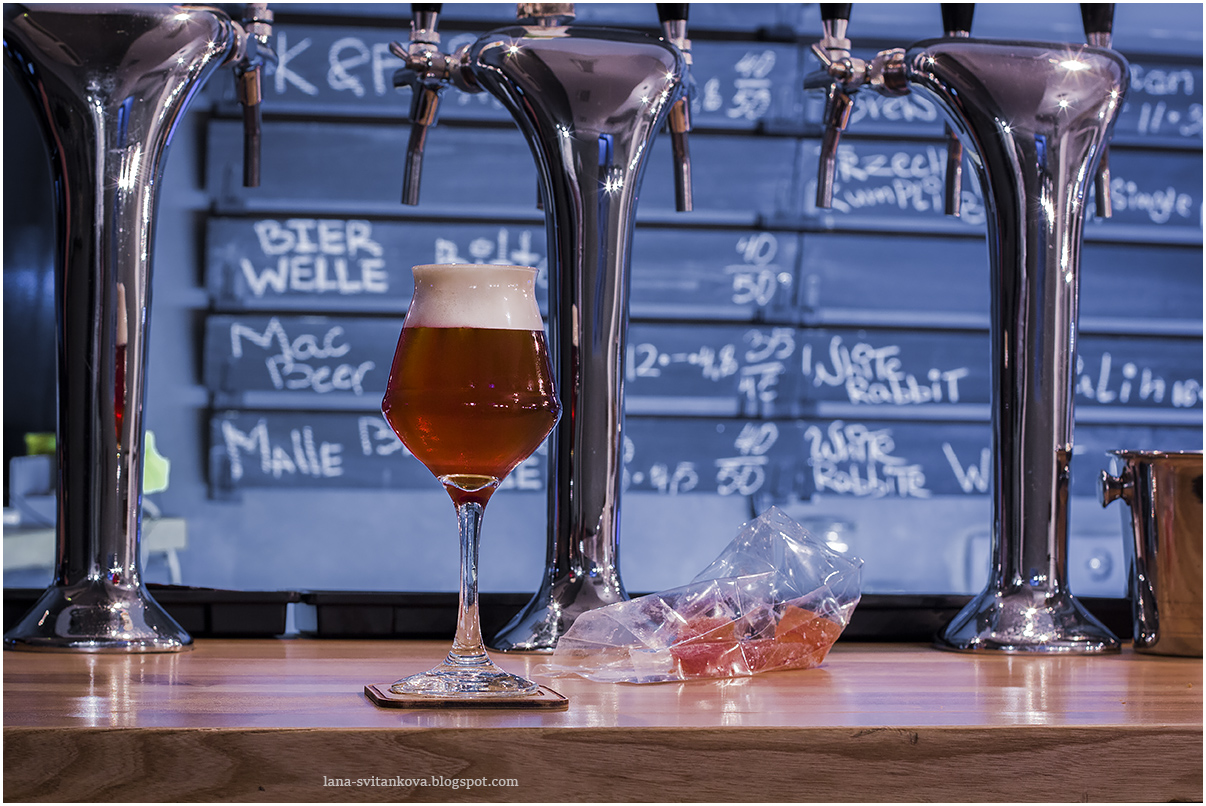 Relatively centrally located Woolly Hops (Мохнатий Хміль, Velyka Vasylkivska, 126, 4:00PM – 1:00AM) is a two-storey multi-tap (20 taps to be more exact) featuring the Carpathian craft-brewery named "Tsypa" (Ципа), two varieties of house-beer, few taps of Ukrainian guest-craft and rotating selection of imported beers, though they do gravitate to the new Czech wave. Cider is also available. You can try distilled drinks by Tsypa as well. Bottled beer counts up to 80 names.
The place boasts having hopinator as unique perk. But frankly they do not give true appreciation to this beast of gear, filling it with fruits instead of hops. Well, aromatic hops are not so widely spread and affordable here. It gives pretty interesting twist to the beer nonetheless.
If you want full attention and fast service, come early, because the place tends to be overcrowded and stuff doesn't manage to keep up with demand. The food is typical pub-style cold and hot snacks, they have few hearty meals though. A glass of beer (0,4) will cost you 2 $, prices for food varies. English-speaking abilities of the staff leave a lot to be desired, but they will try to make your experience as pleasurable as possible.
Personally I don't like the underground level, it's too dark and murky for my taste and prefer their bright-coloured and windowed deck.
Credit cards, cash, for take-away beer (PET-bottles) 10% discount is available.
There is one more place, a classic Czech-themed bar where 3-4 beers by Tsypa are usually available on tap. Pilsener Bar (Pushkinska Str. 20). It's not far from Opera House and you can opt for it, but I recommend Woolly Hops though.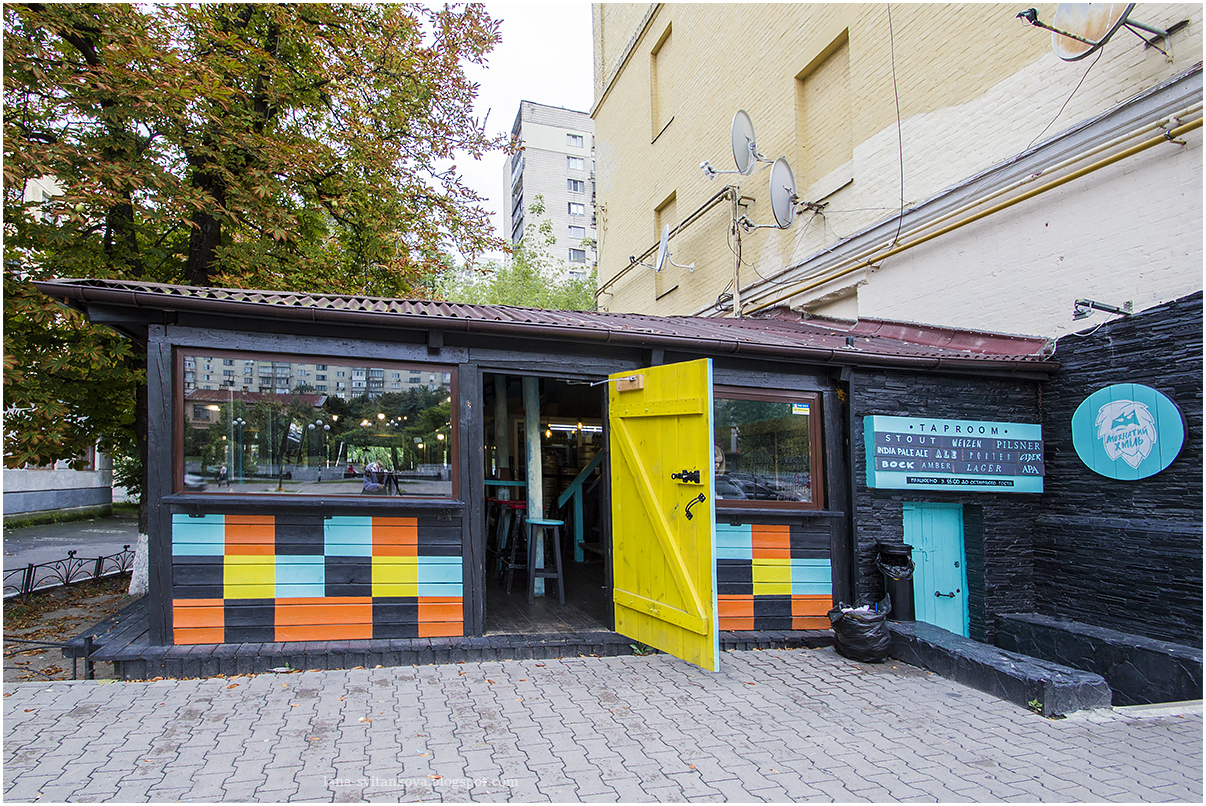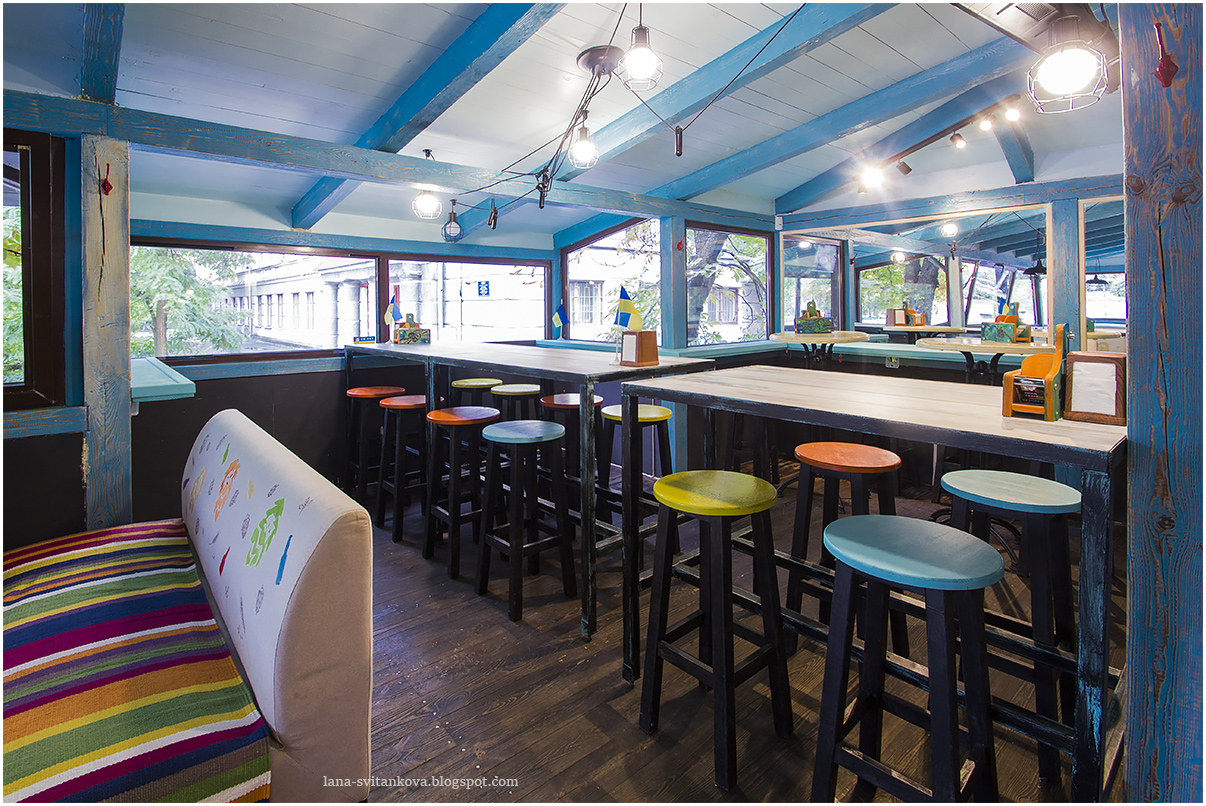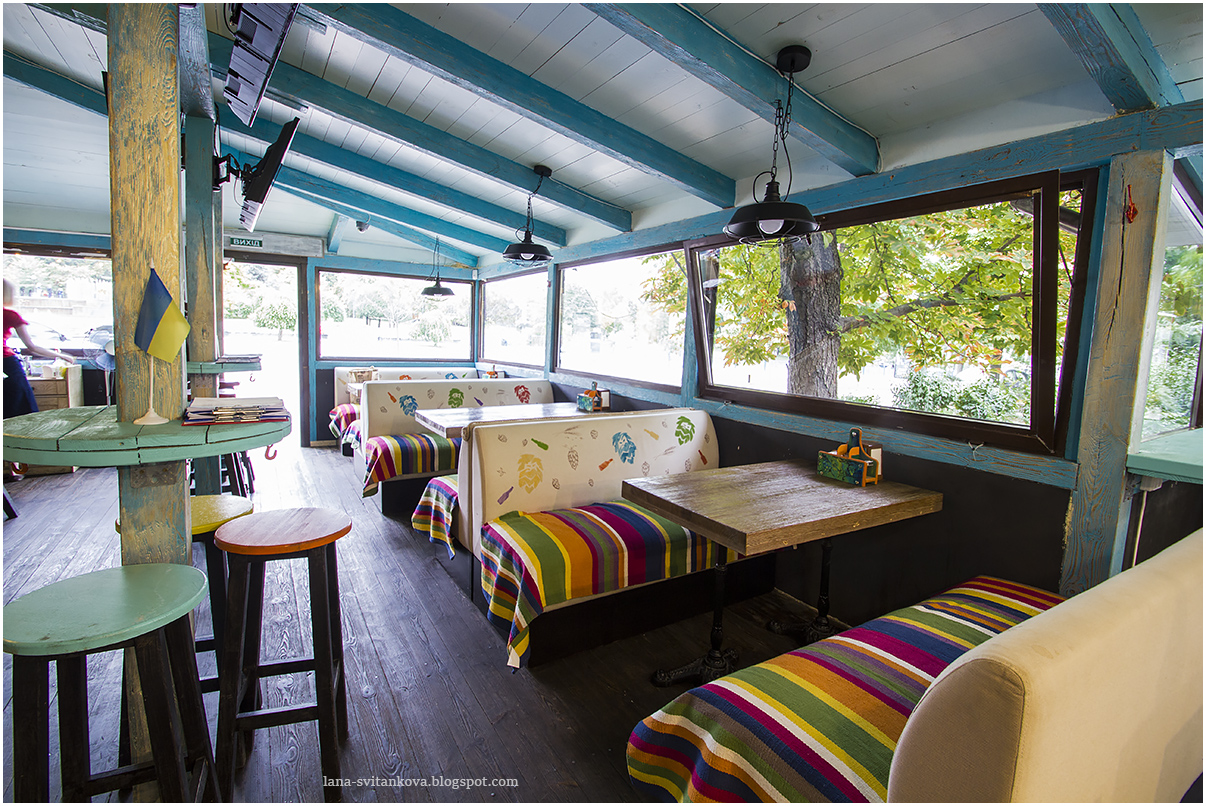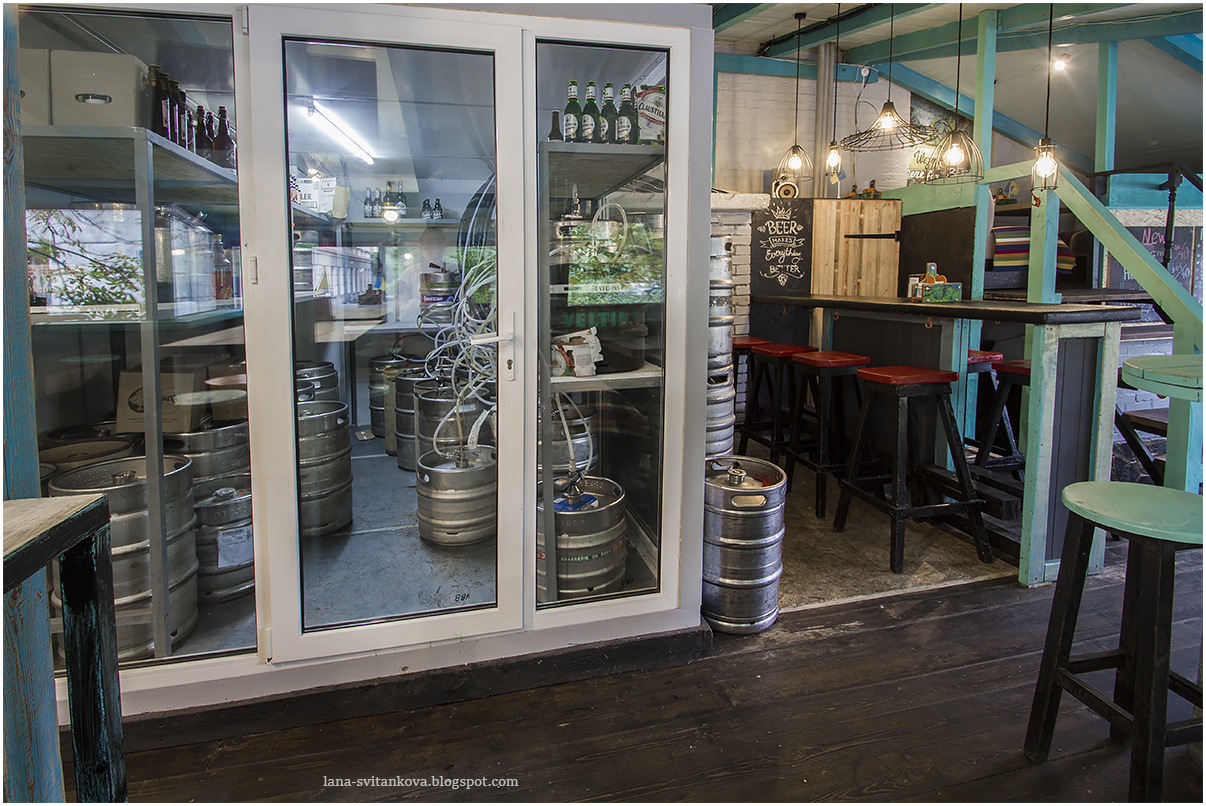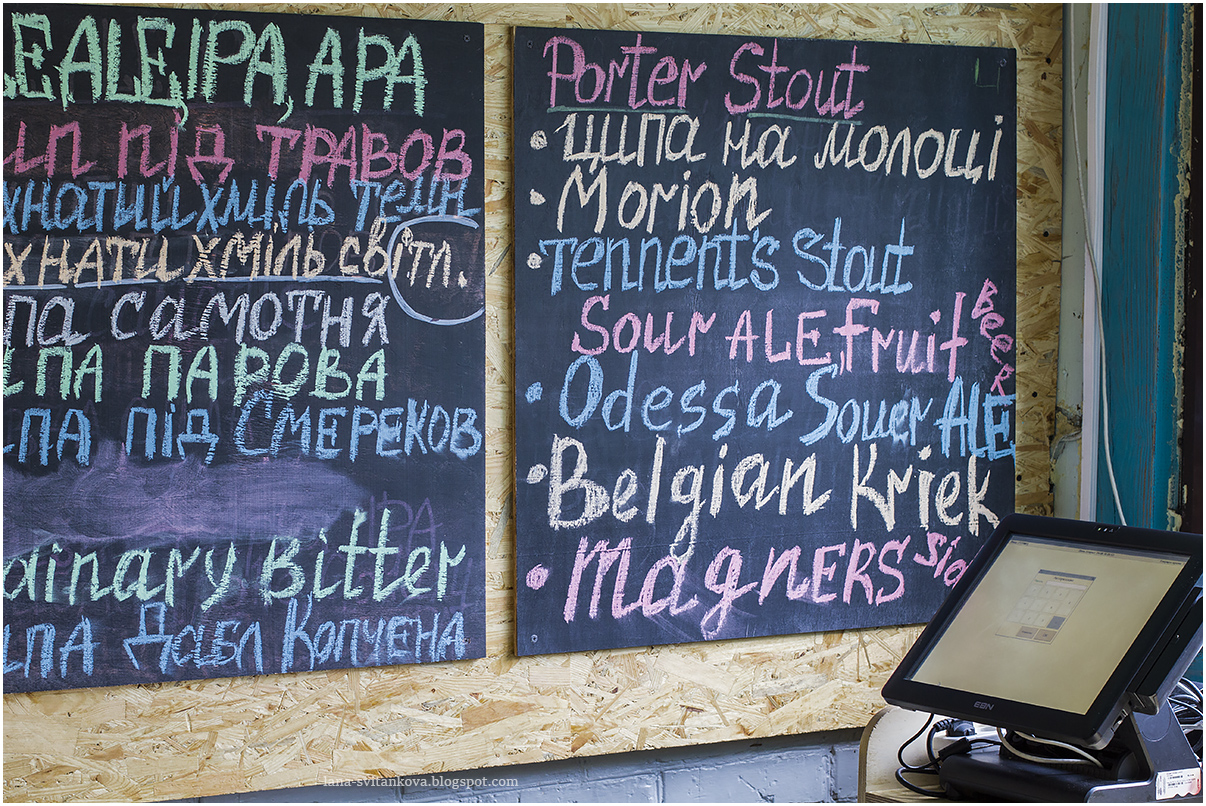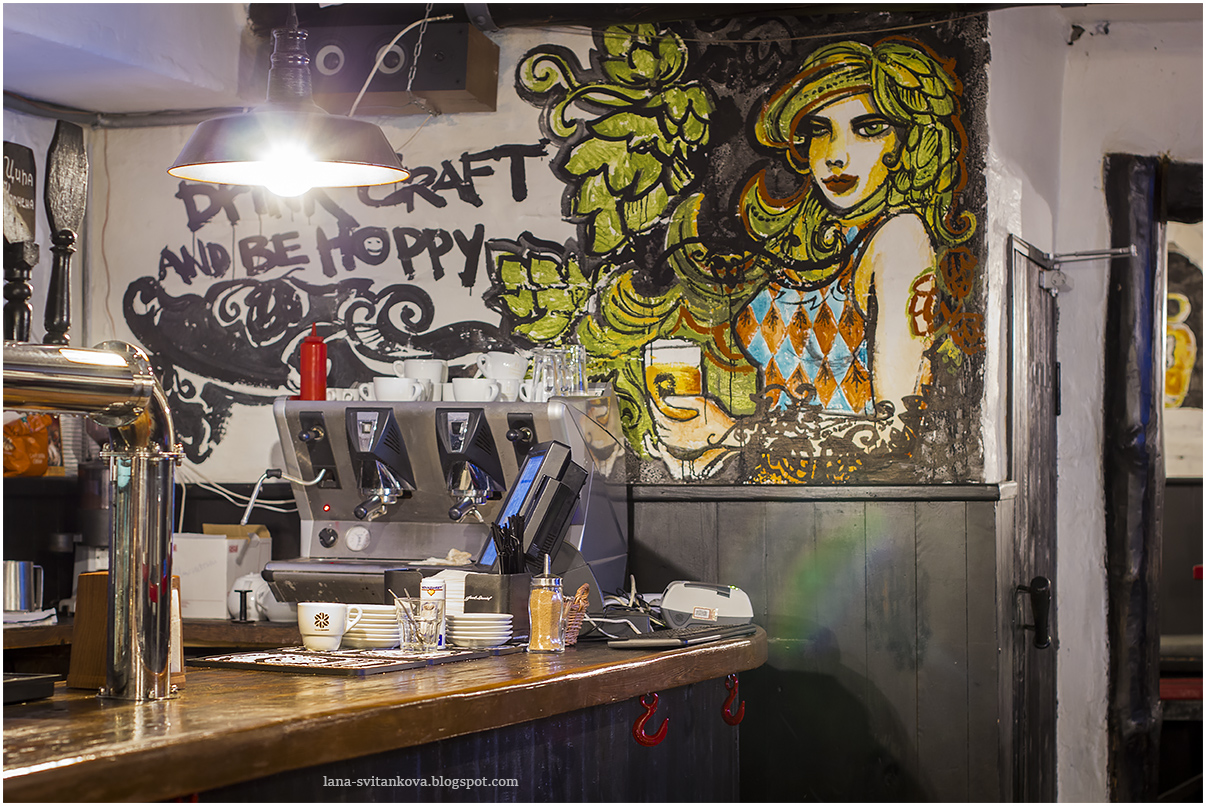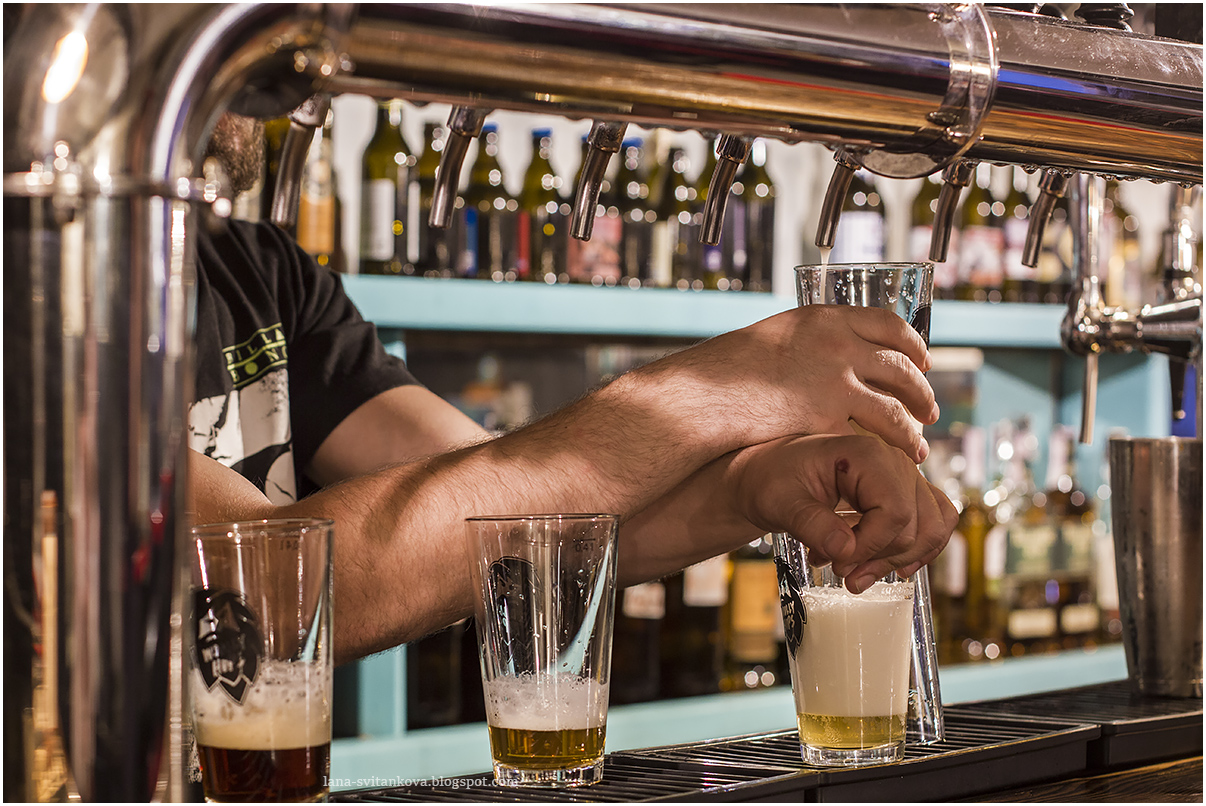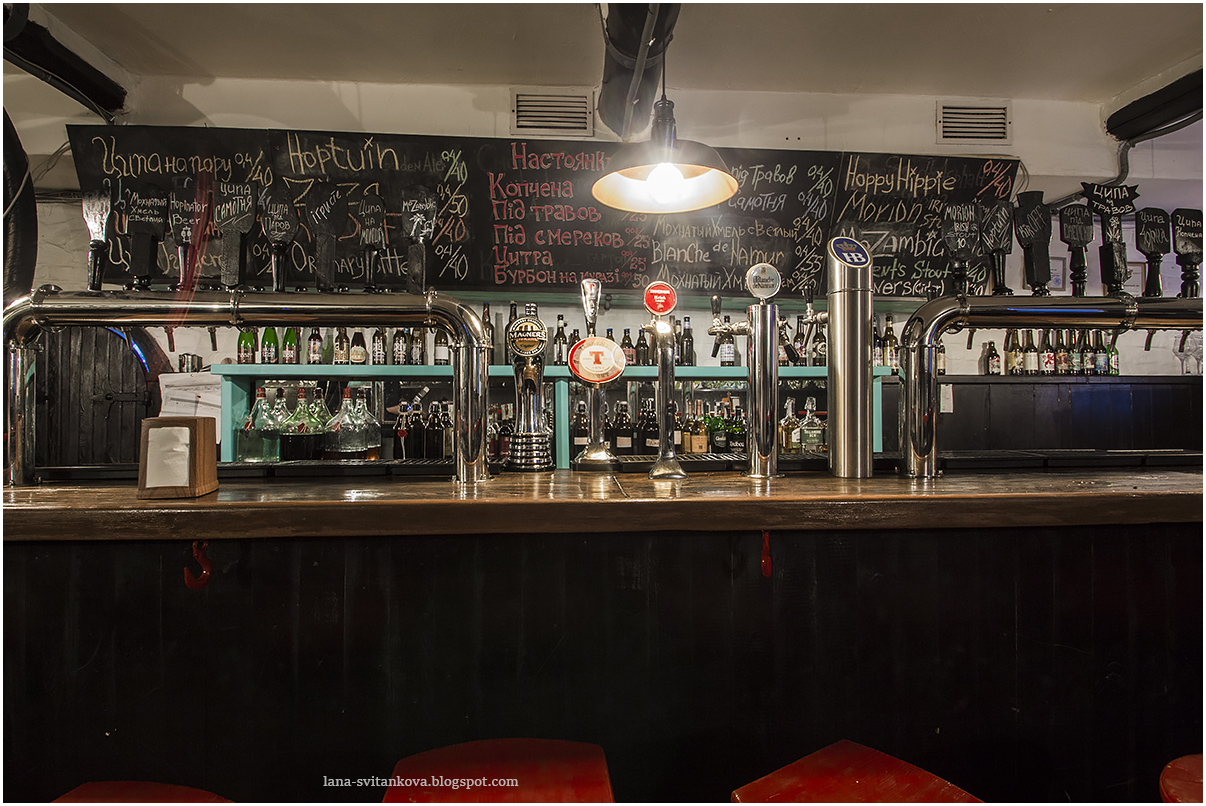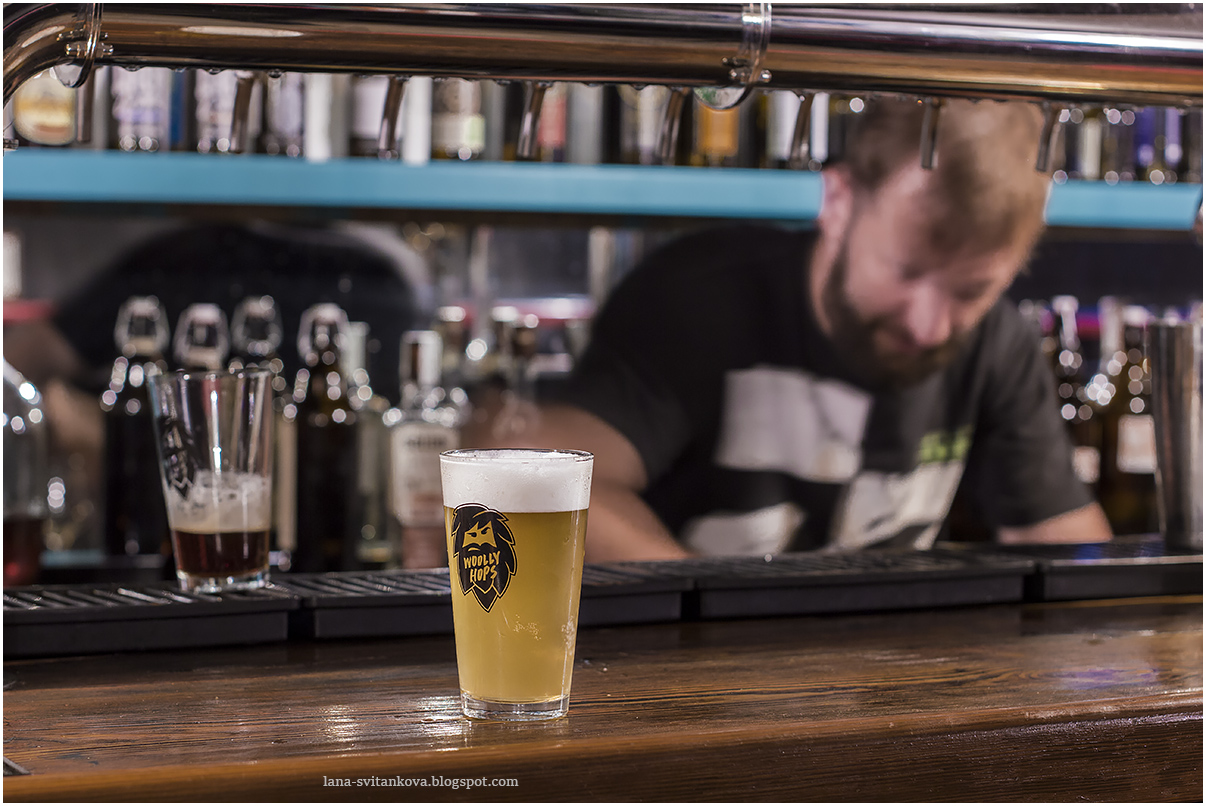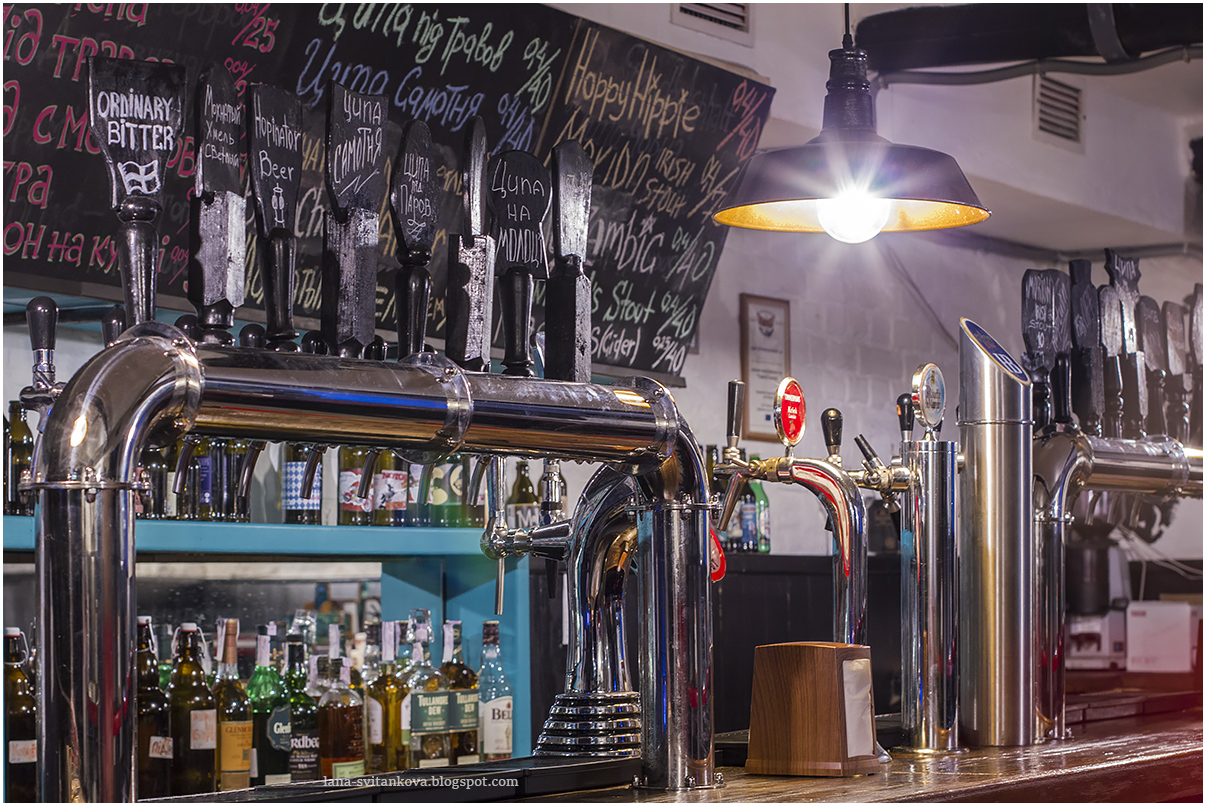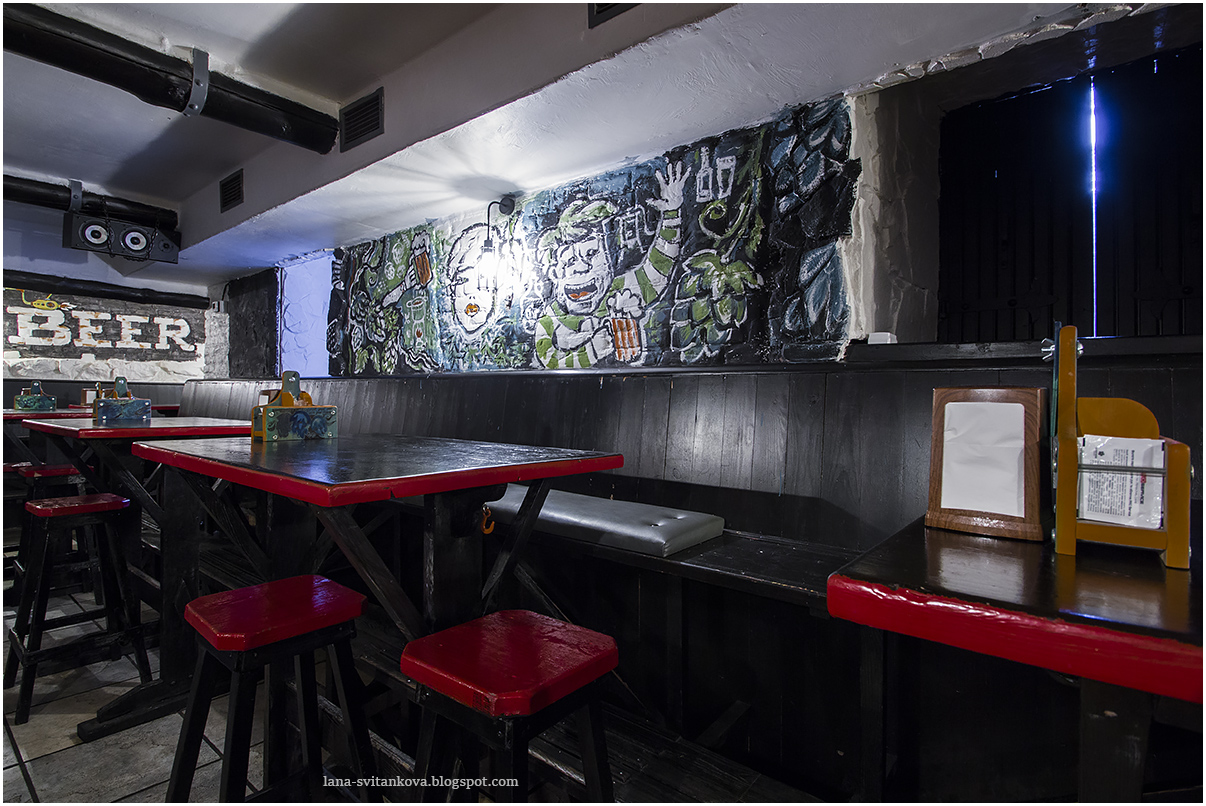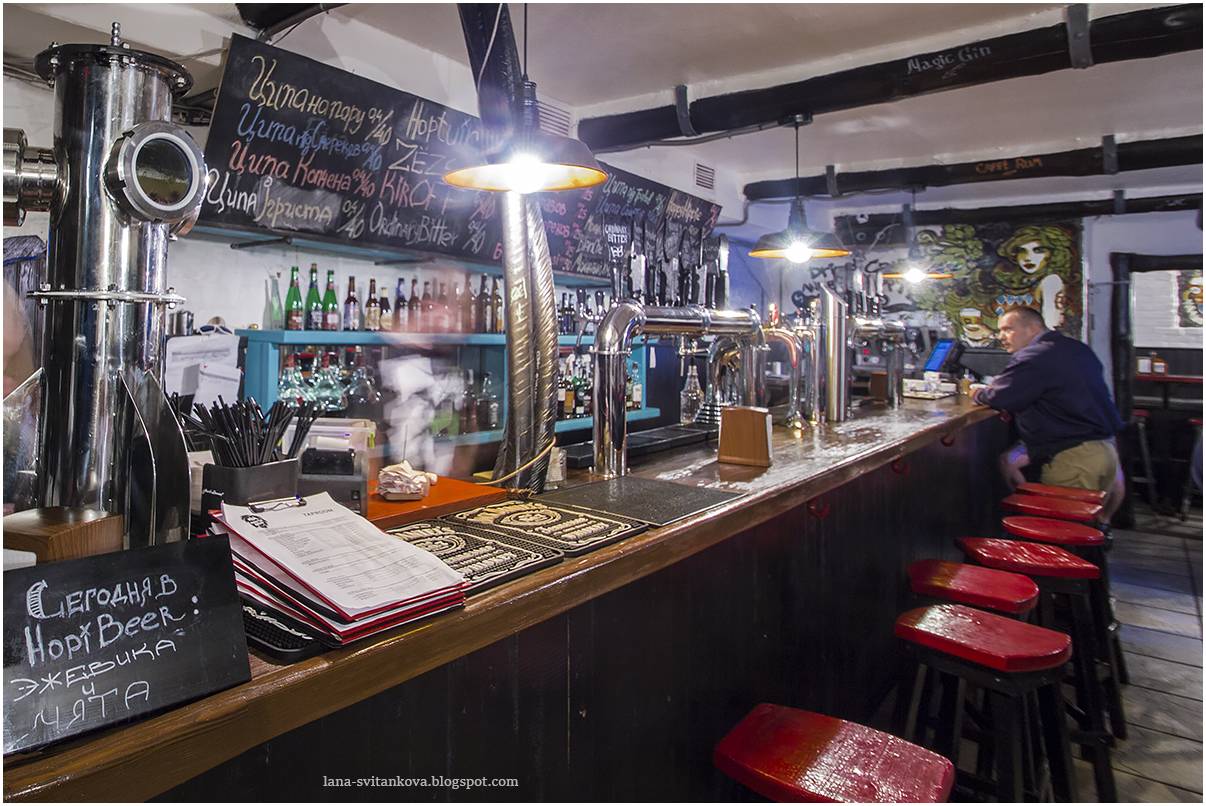 Syndicate beer & grill (Suvorova 4/6, Mon-Thu, Sun 12:00 pm – 12:00 am, Fri-Sat 12:00 pm – 2:00 am) is an America-before-the-Prohibition-themed restaurant and brewery. A little bit too posh, too much too big and too noisy during live-music events to be cozy, but has it's own perks and charms. Generally considered an upscale place.
They brew on premises, and the first thing you see on the entrance is a big glass wall with CCVs behind it. The best time for a visit is early opening hours, so you can have a nice chat with barman and lazily taste the beer of your choice or try sampling set without any disruptions.
Beer quality varies, but here I've drank the best (for now) IPA in the history of Ukrainian craft. A glass of beer is the same 2 $ as almost everywhere, the food is more expensive and hits the upper middle-high range. Worth trying anyway, they have their own smoking-house and open grill.
Cash, card, take-away, no discount.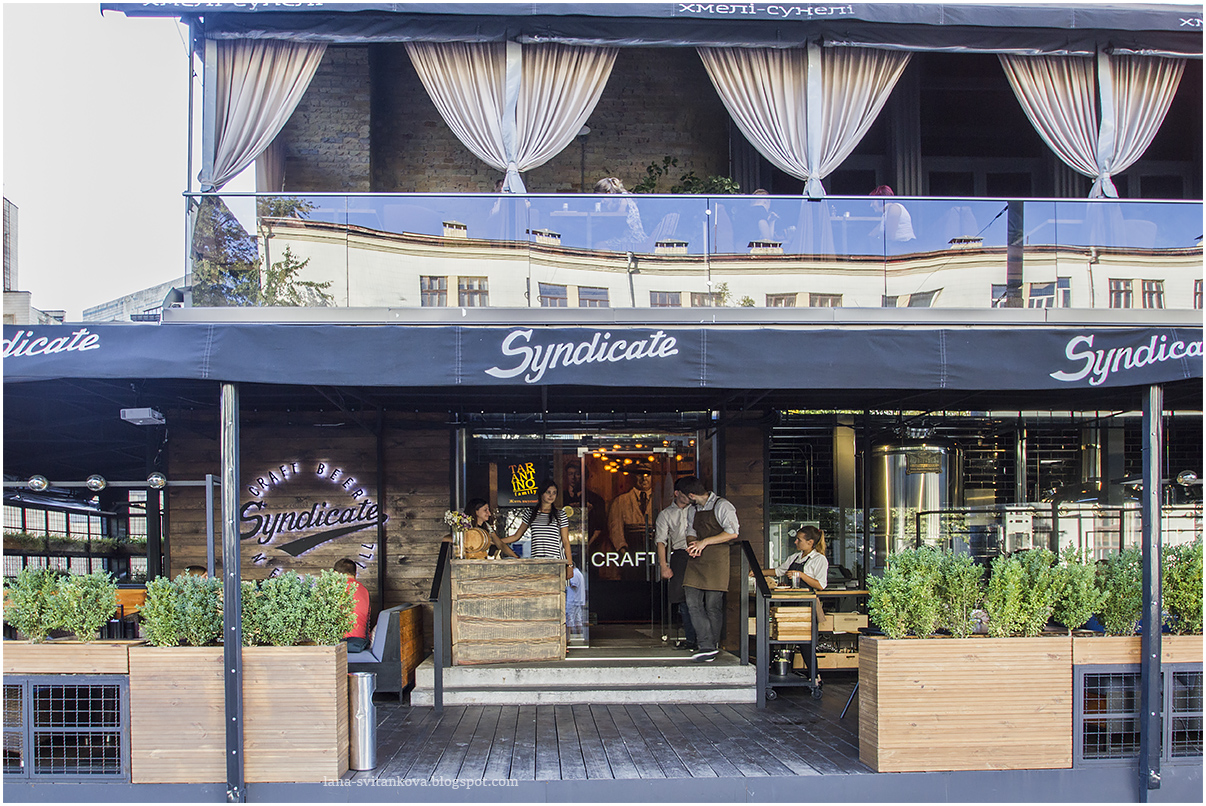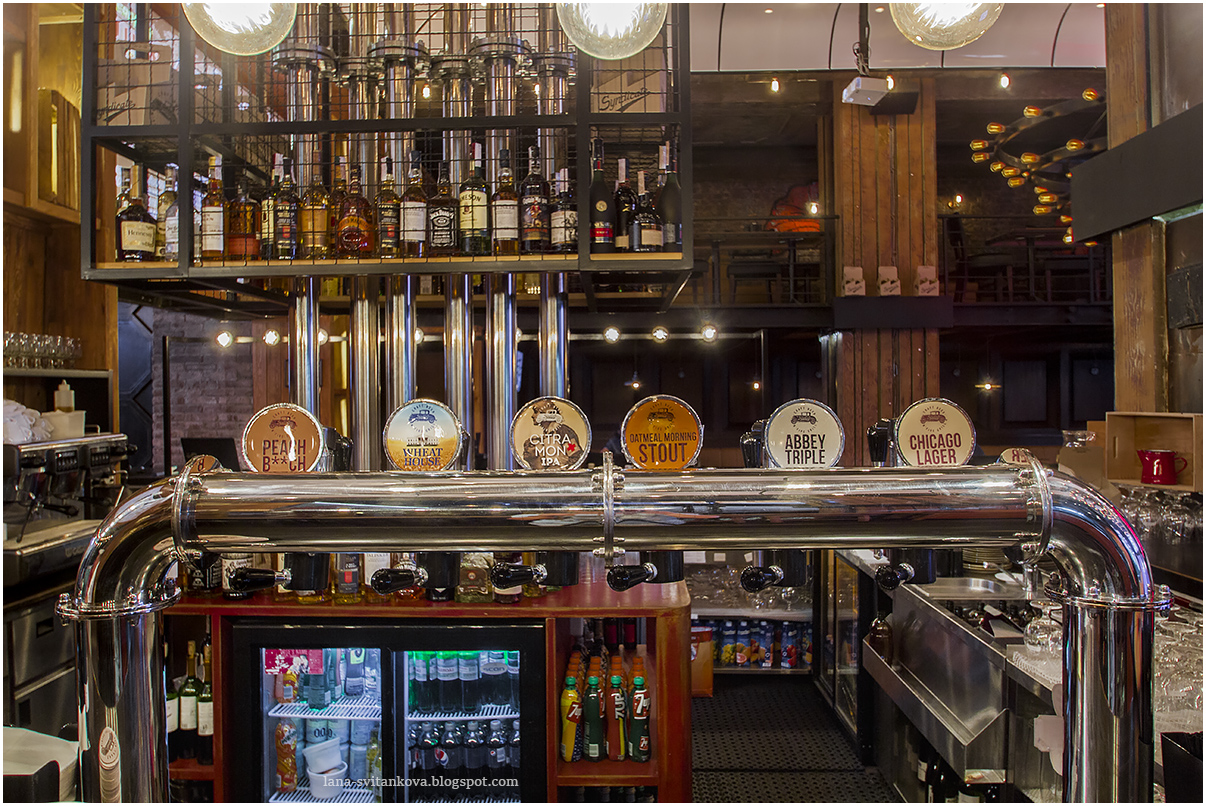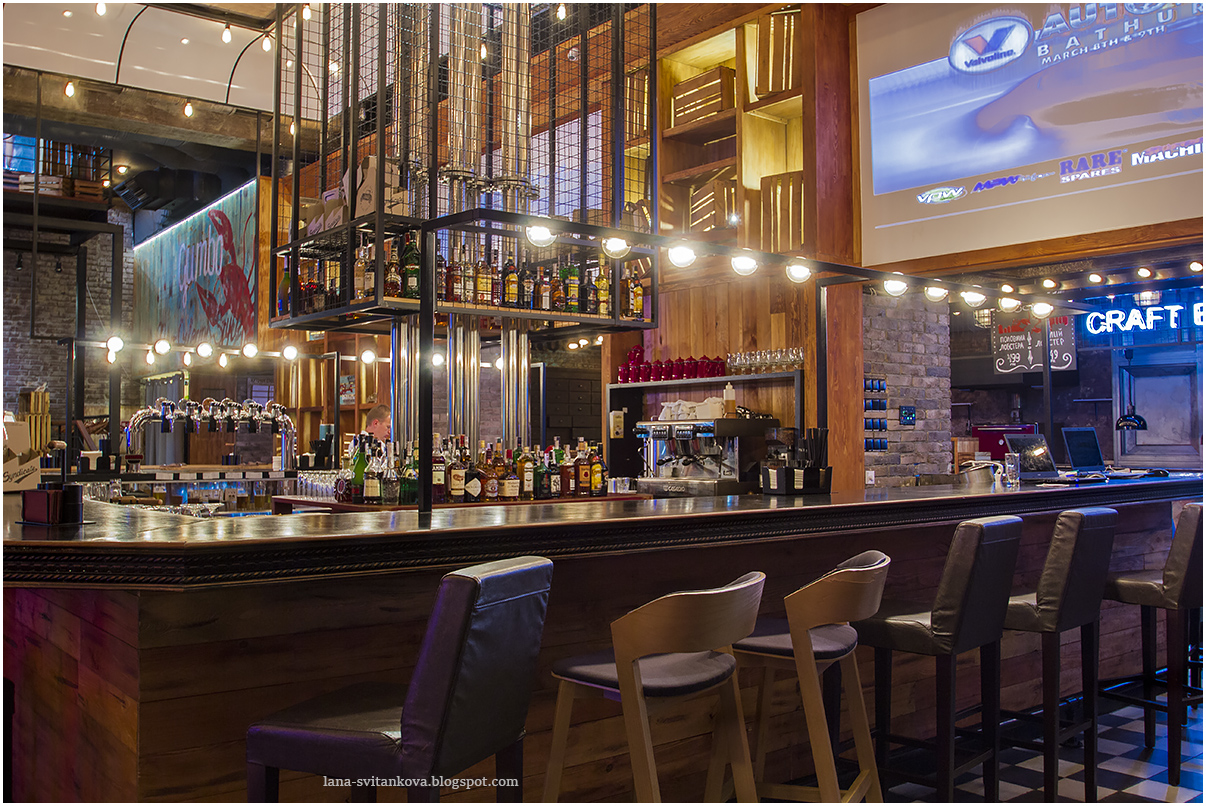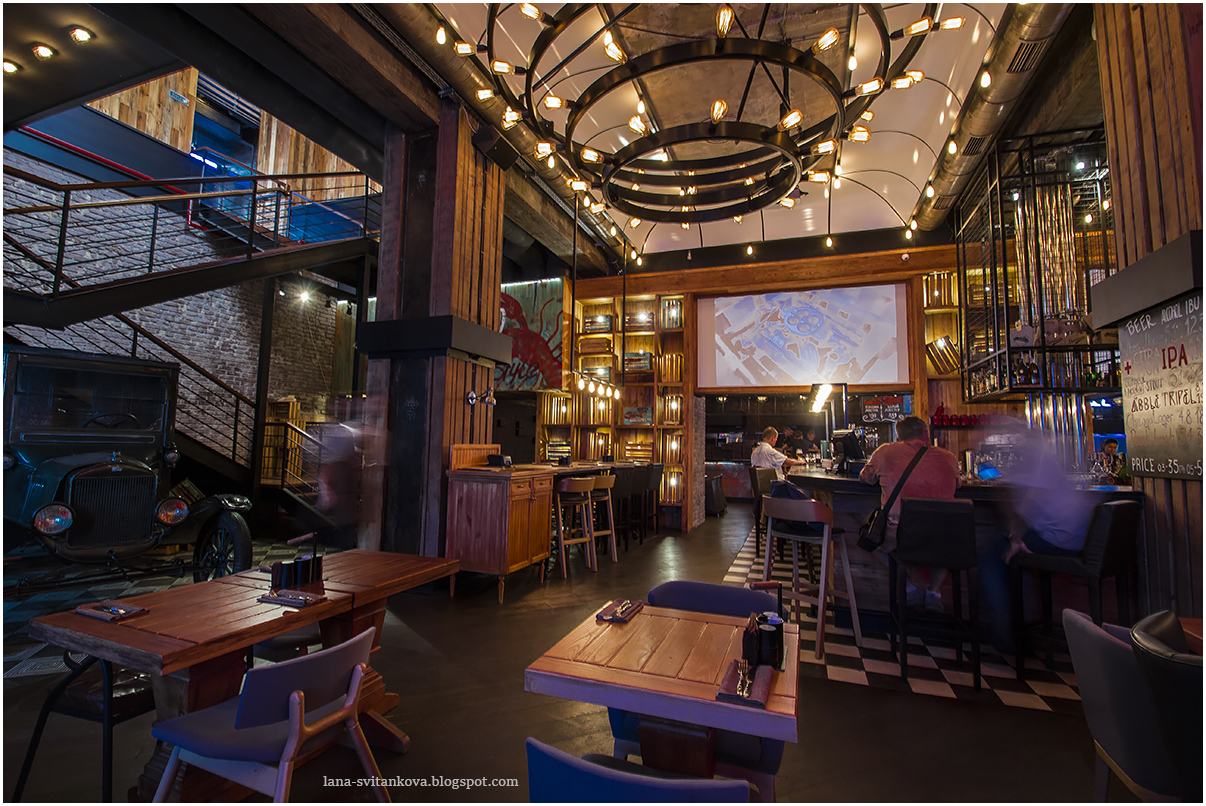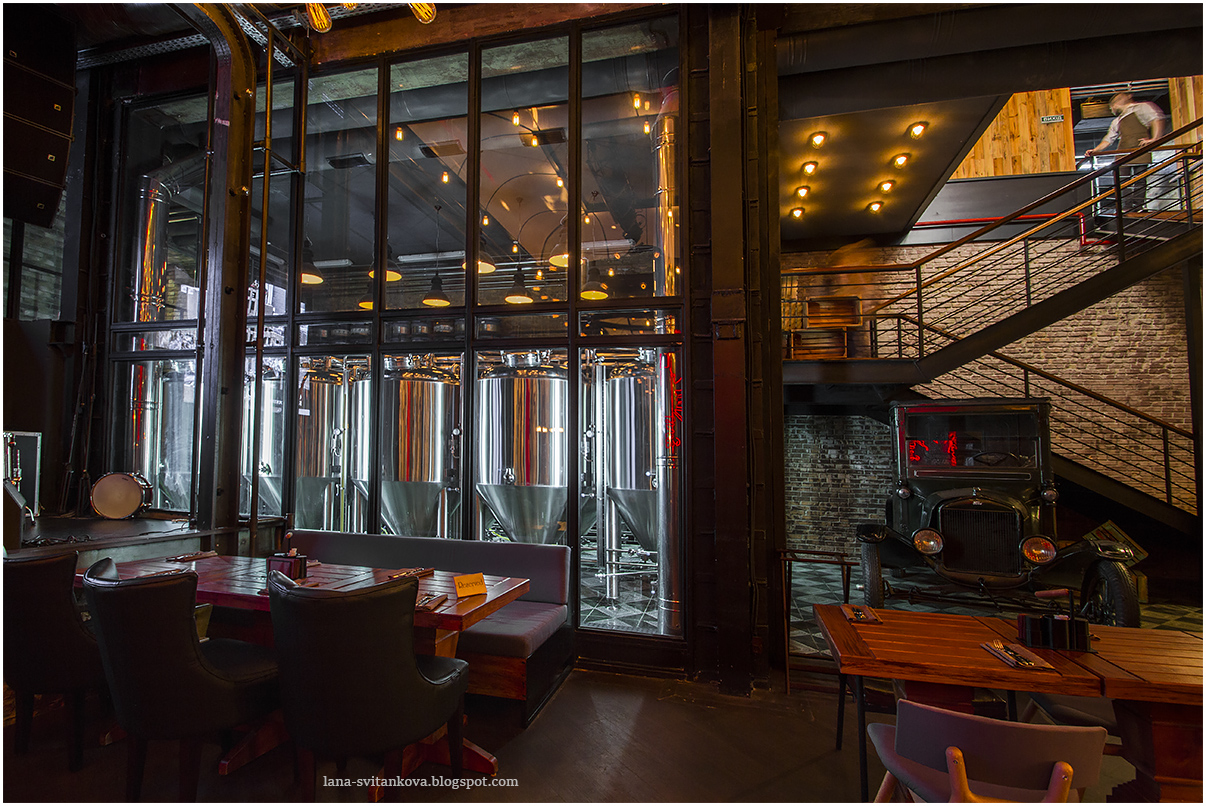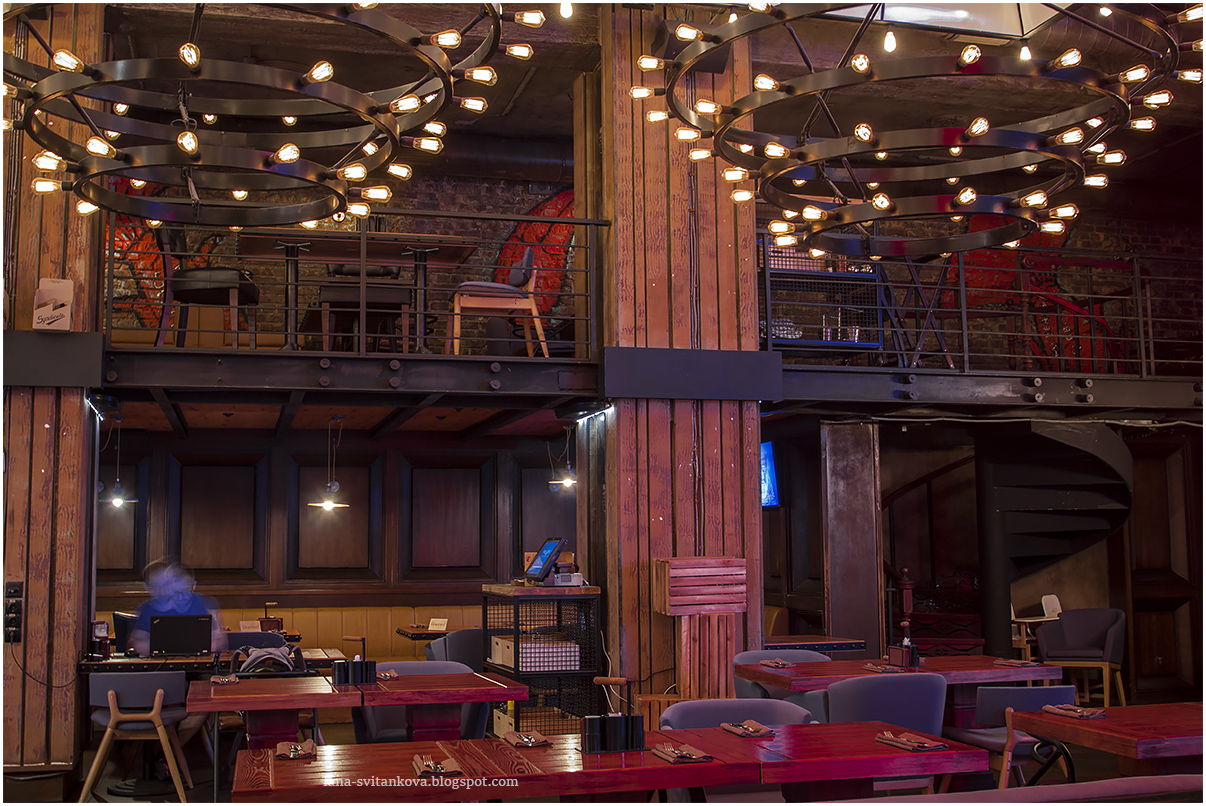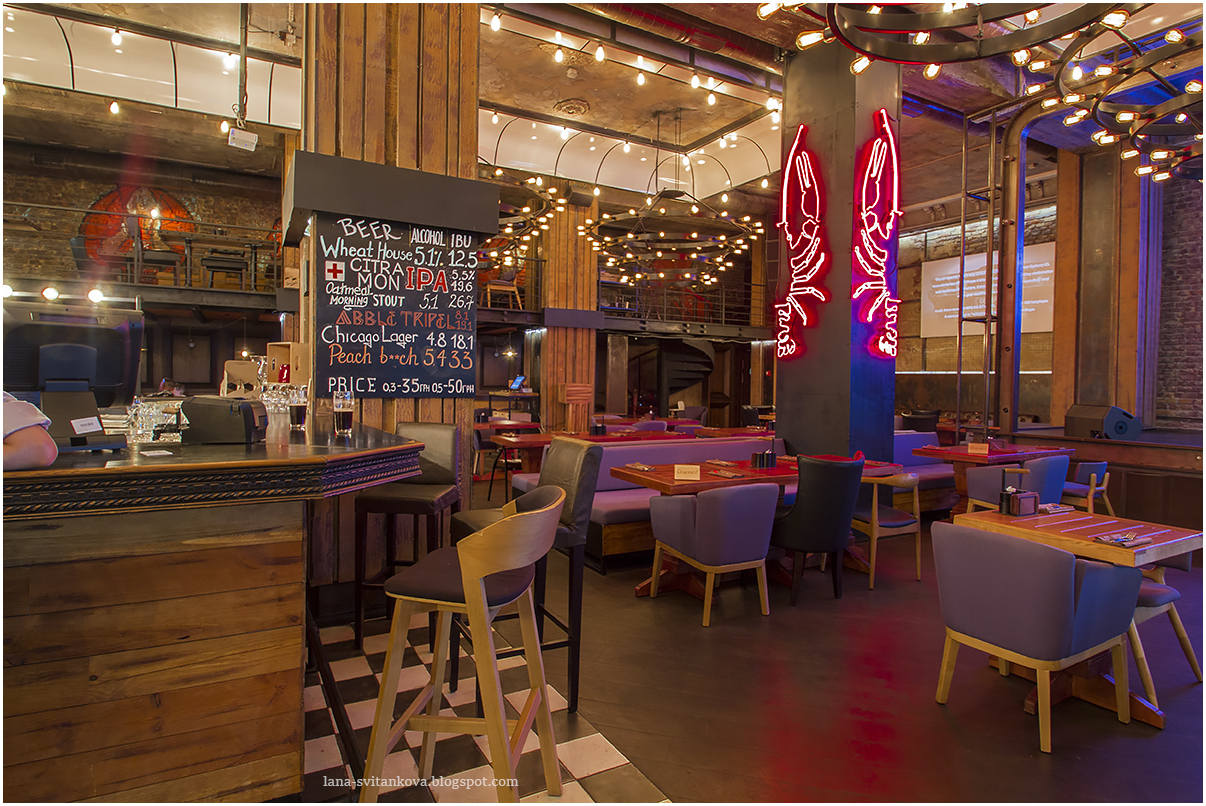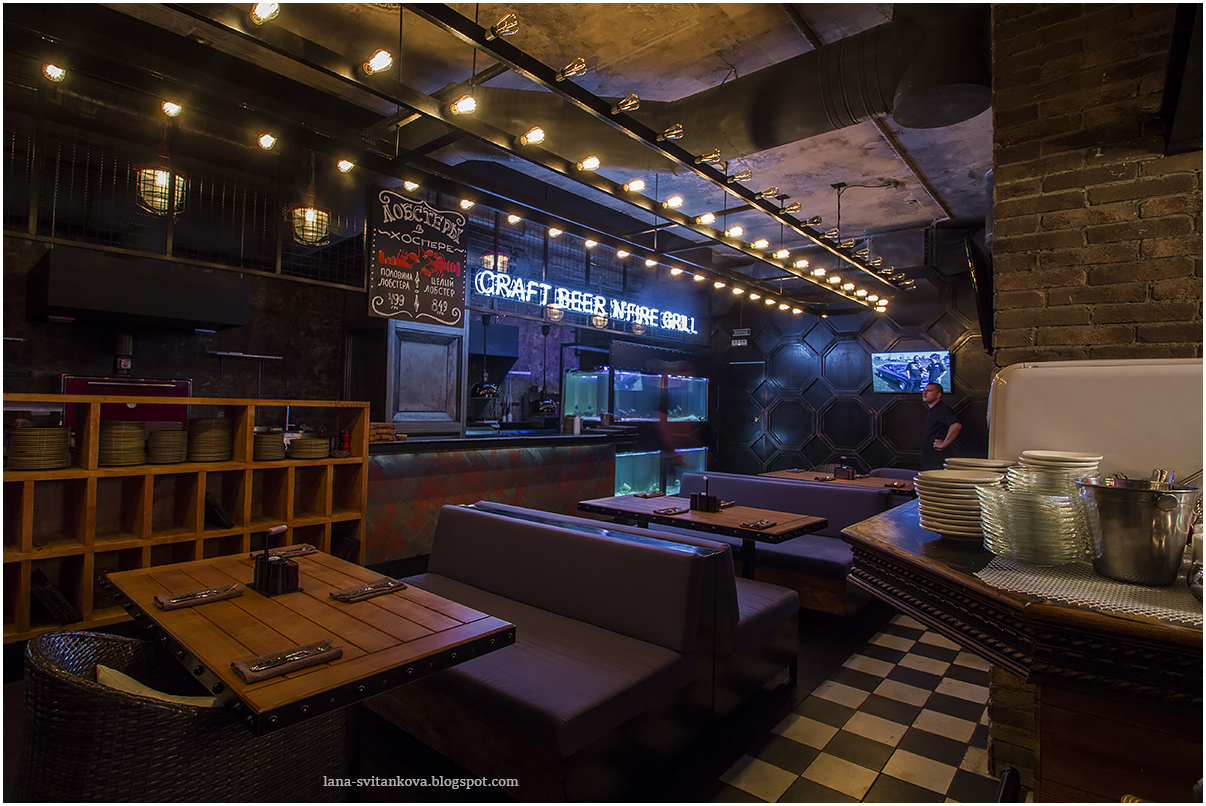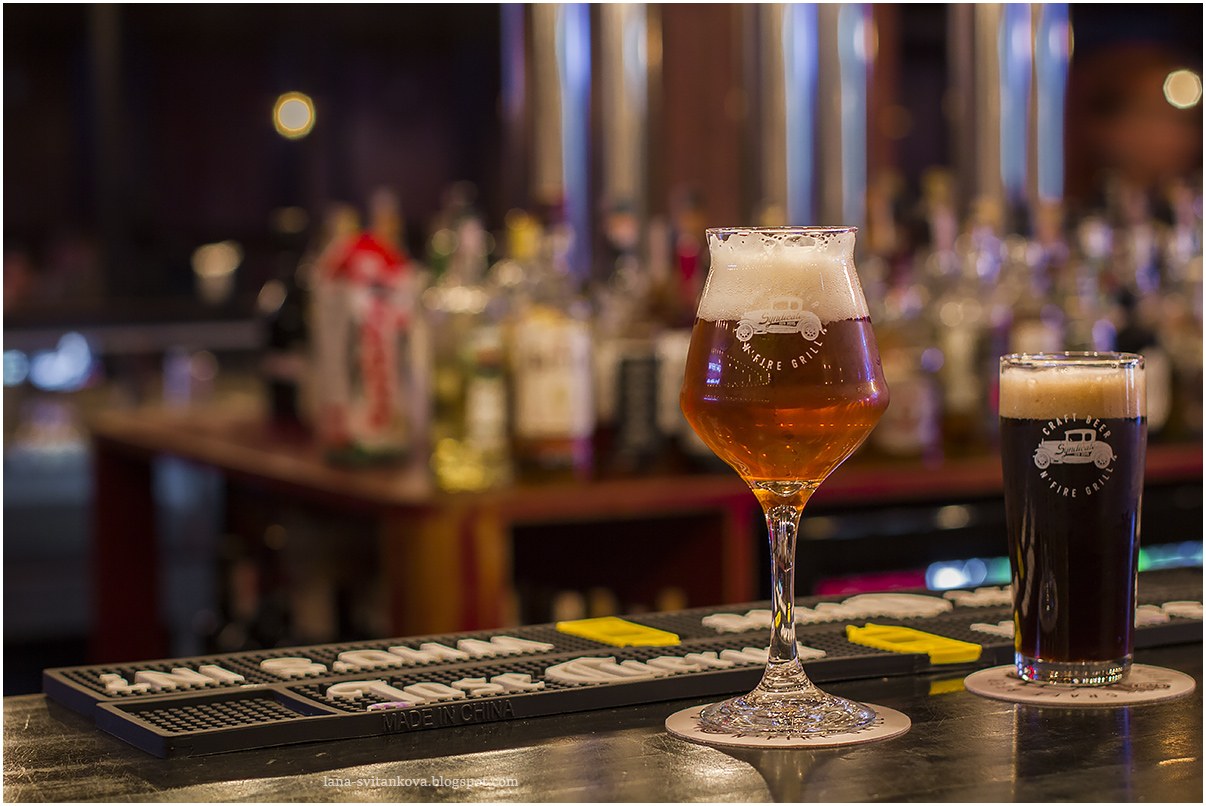 BIMBO кава and more (16, Volodymyro-Lybidska, Mon-Fri 8:30AM – 10:00PM, Sat-Sun from 10AM) is a welcoming and cosy coffee place – "kava and more" means exactly "coffee and more". If you like your beer paired with dessert, this is the sweetest and only for that matter spot in Kyiv. Clean design, nice music, great desserts – I've mentioned that already – decent coffee and really atmospheric deck in summer, but they will do well in cold season, I'm sure.
Staff isn't too beer-geeky (the place is about coffee and more, after all), but the owner is, and if you happen to meet him, you can enjoy small talk.
They have a fridge stuffed with Ukrainian craft beers (price tag ranges from 1$ to 2$) and big educational ambitions. Few introductory tasting-events have been held already, and more are to come. You do have few beer glasses you don't afraid of giving away, aren't you? Bring them here and exchange for two bottles of beer of your choice, by doing so you'll expand the owner's collection, part of which is on display at BIMBO. The owner also runs beer delivery service, so don't miss the opportunity to order some bottles.
Credit cards, cash.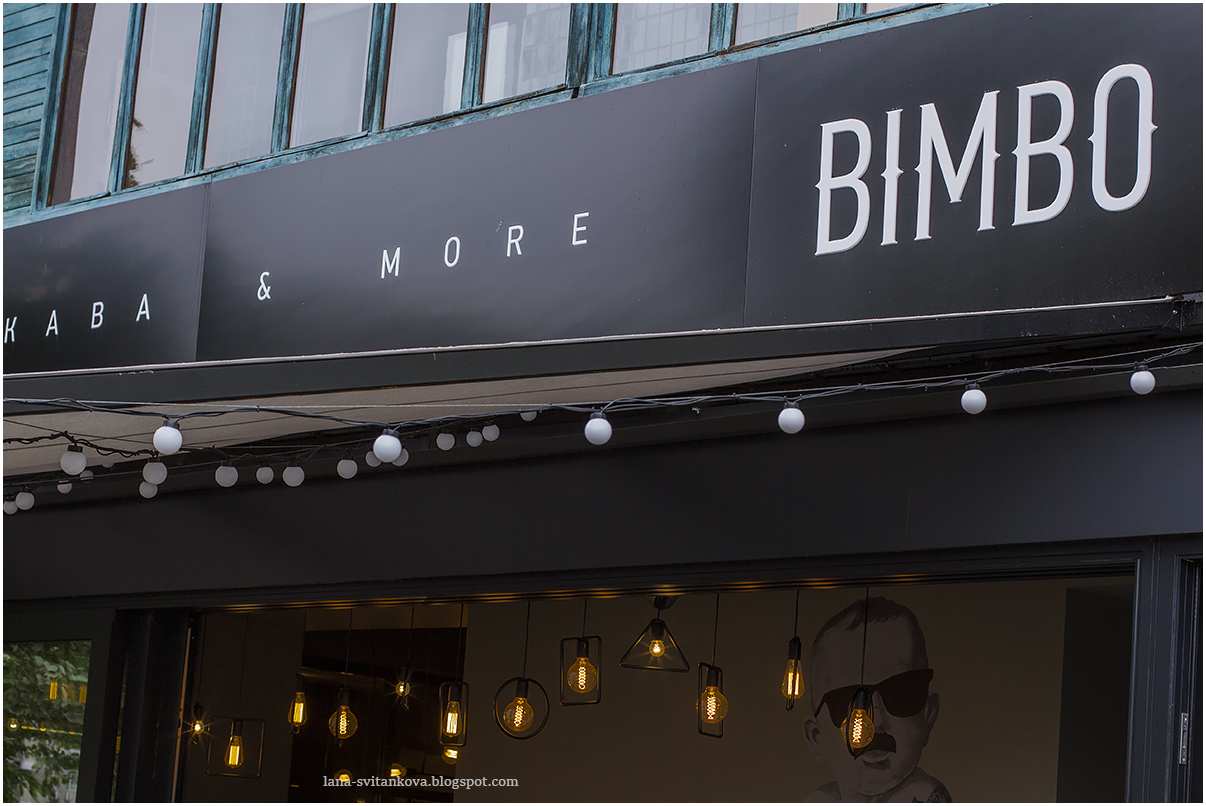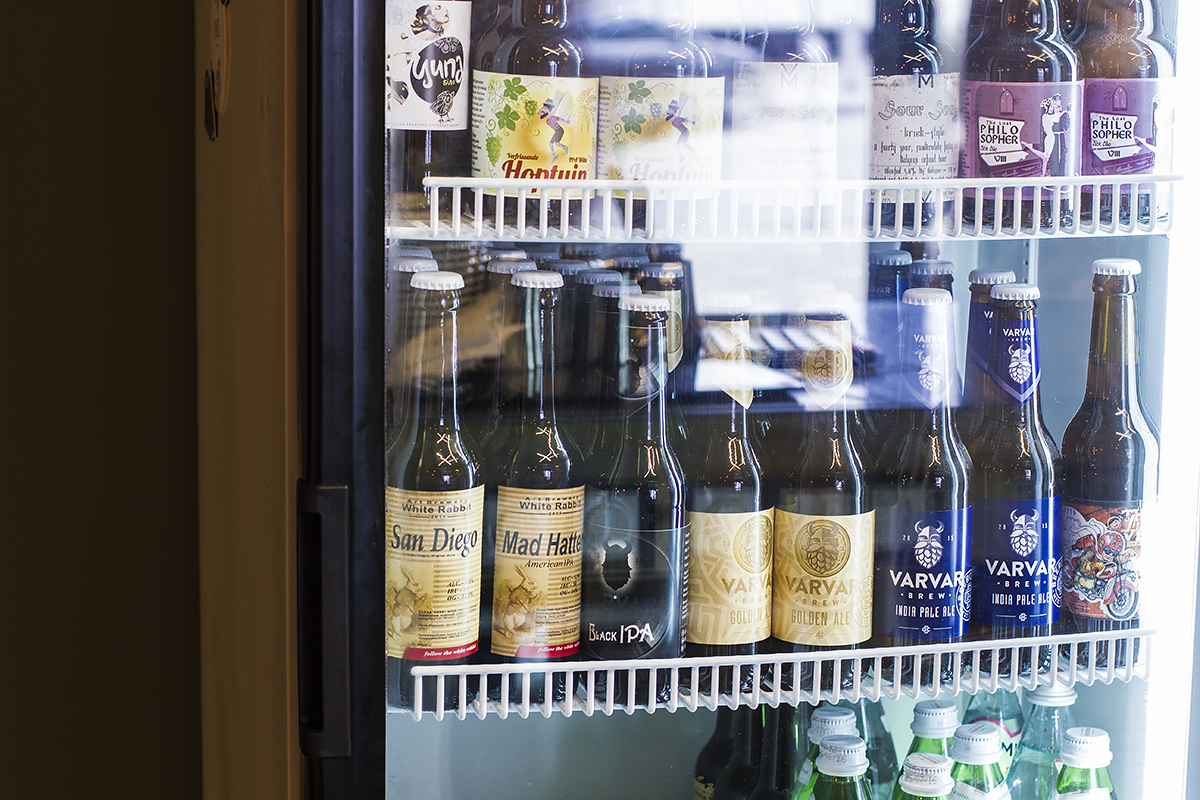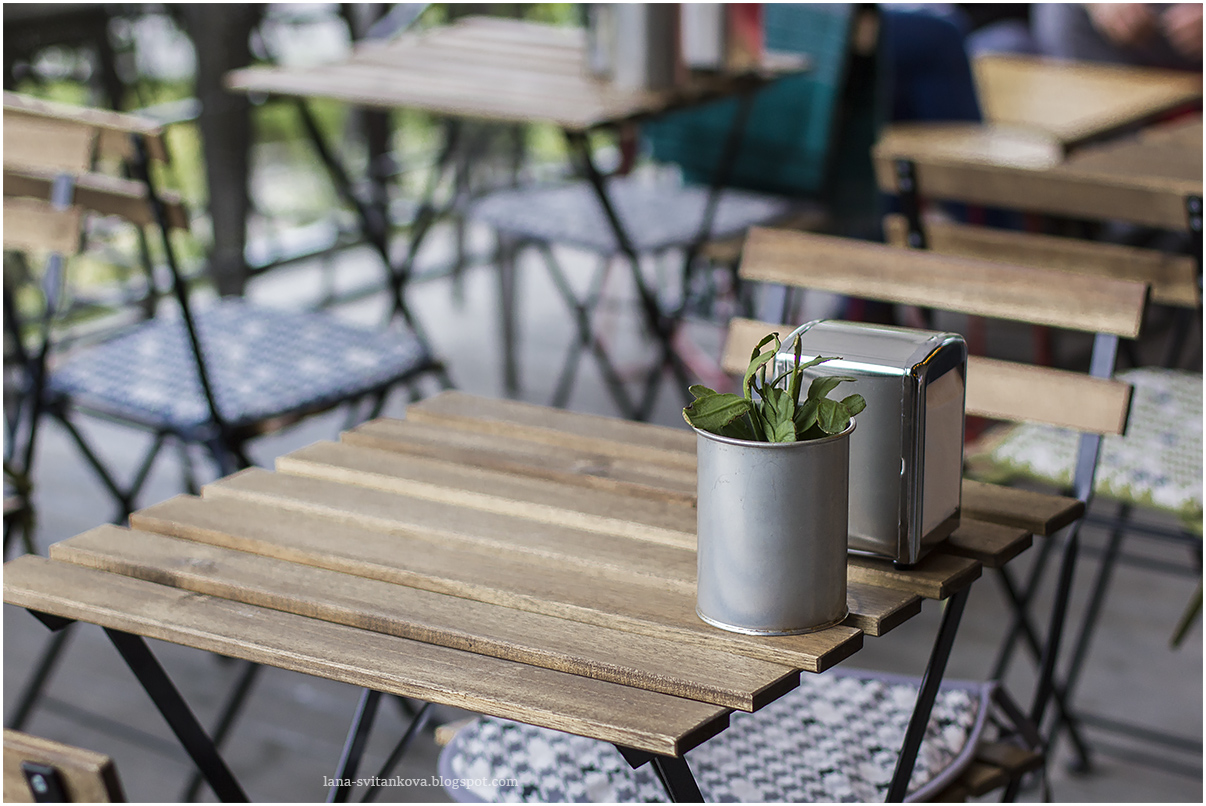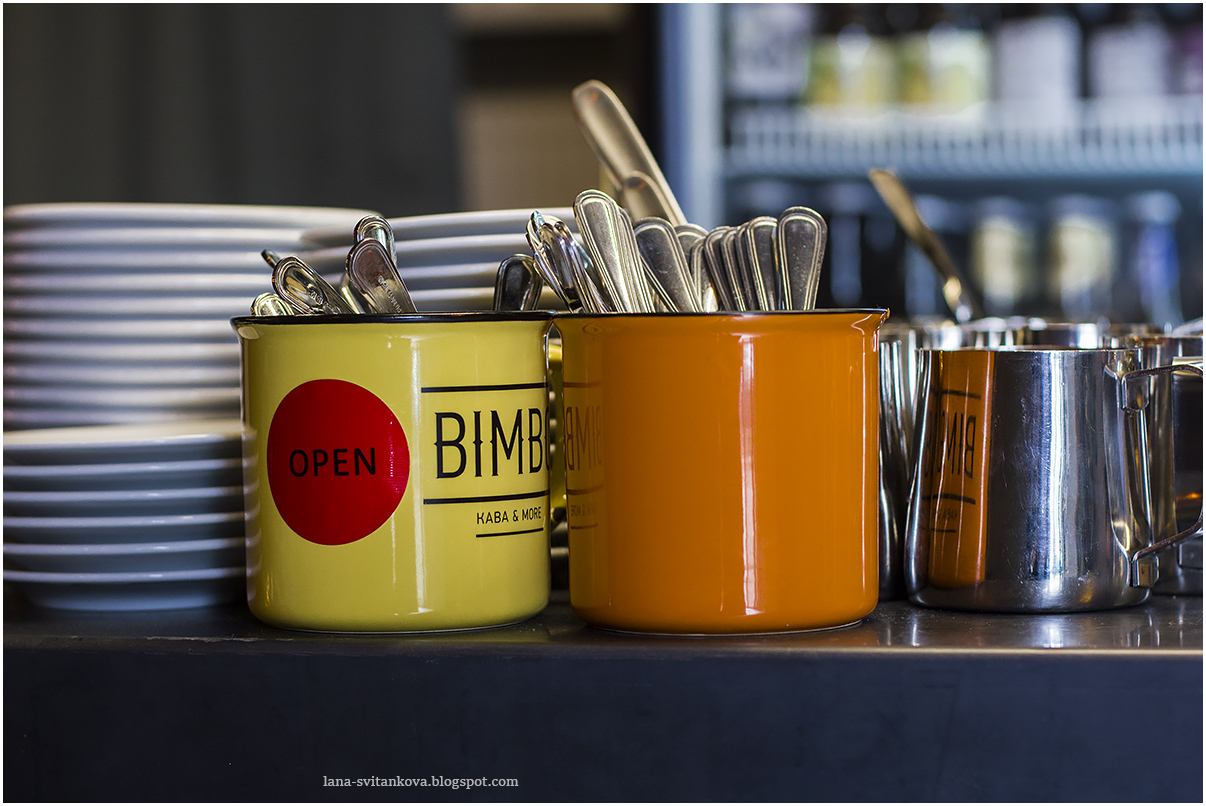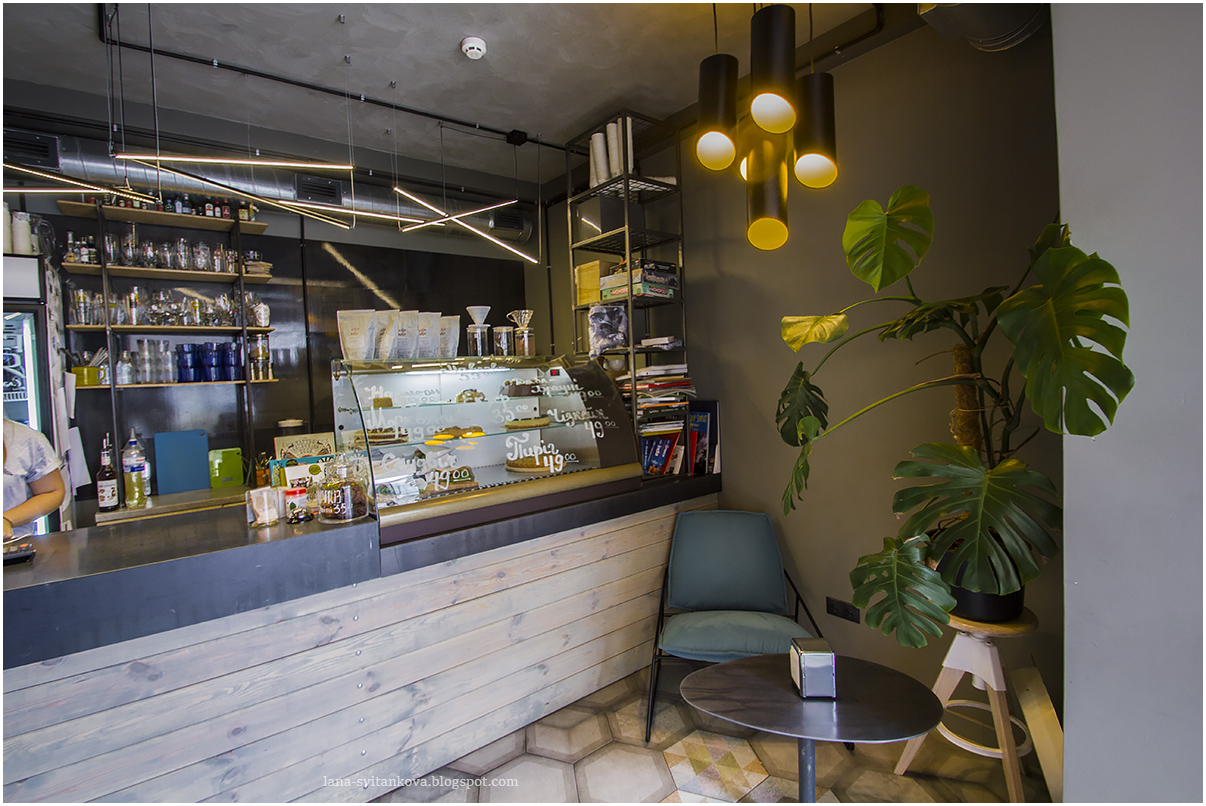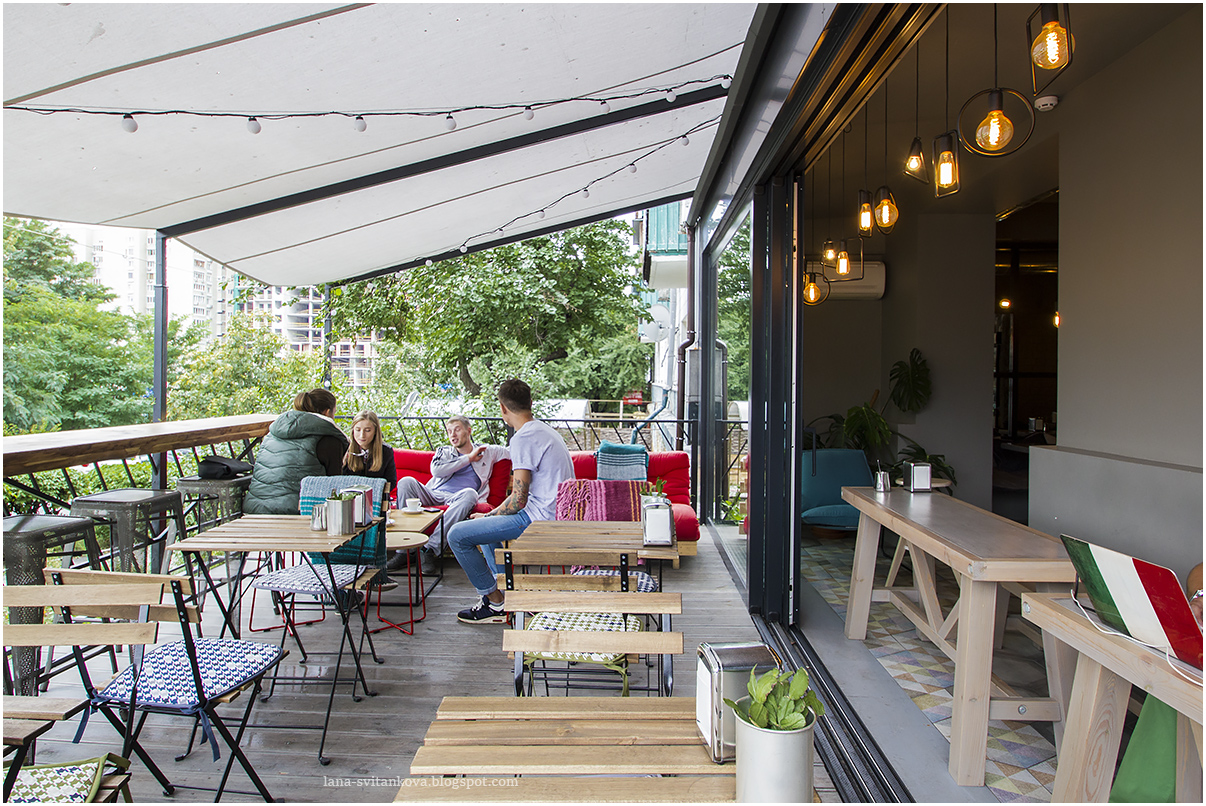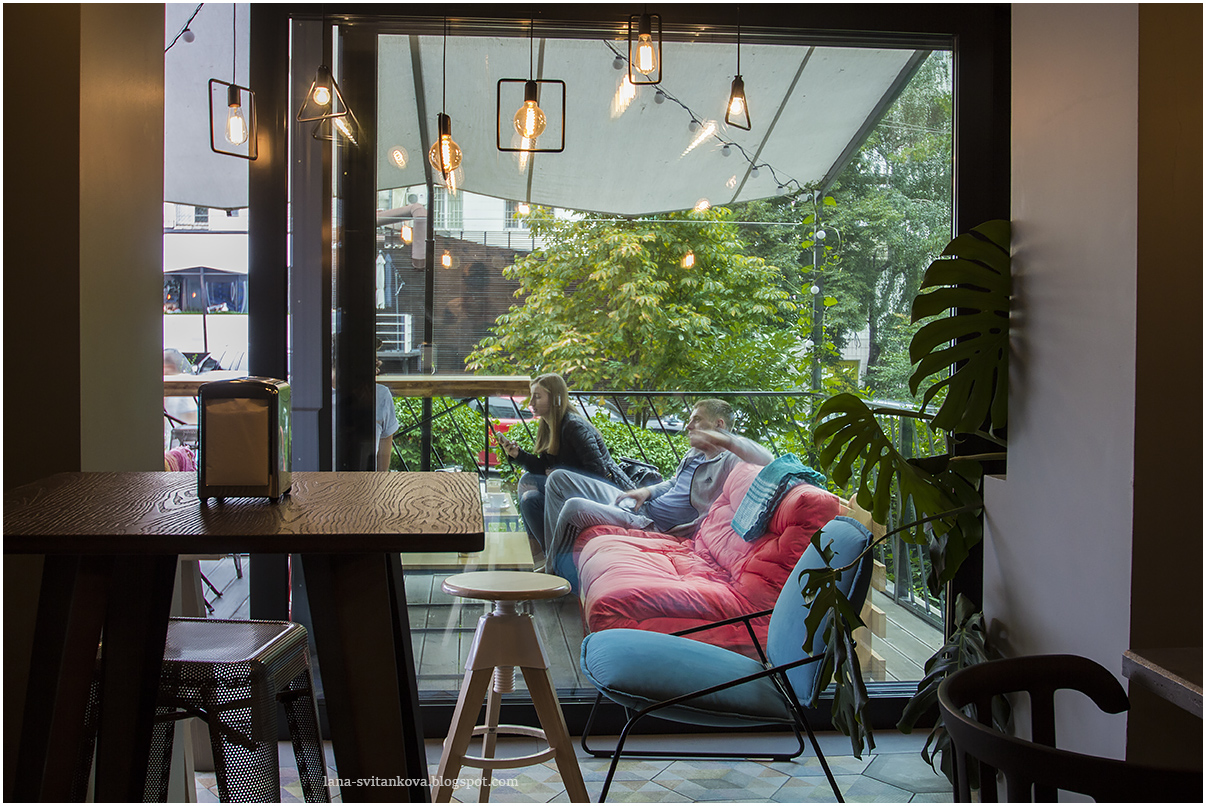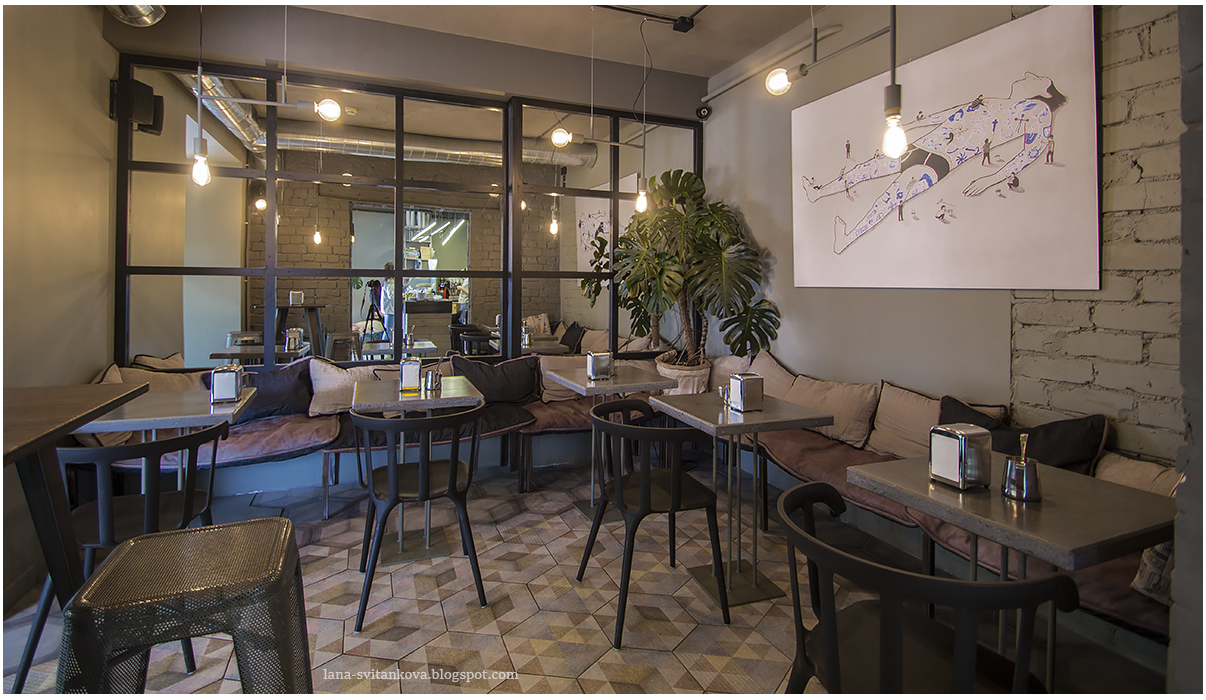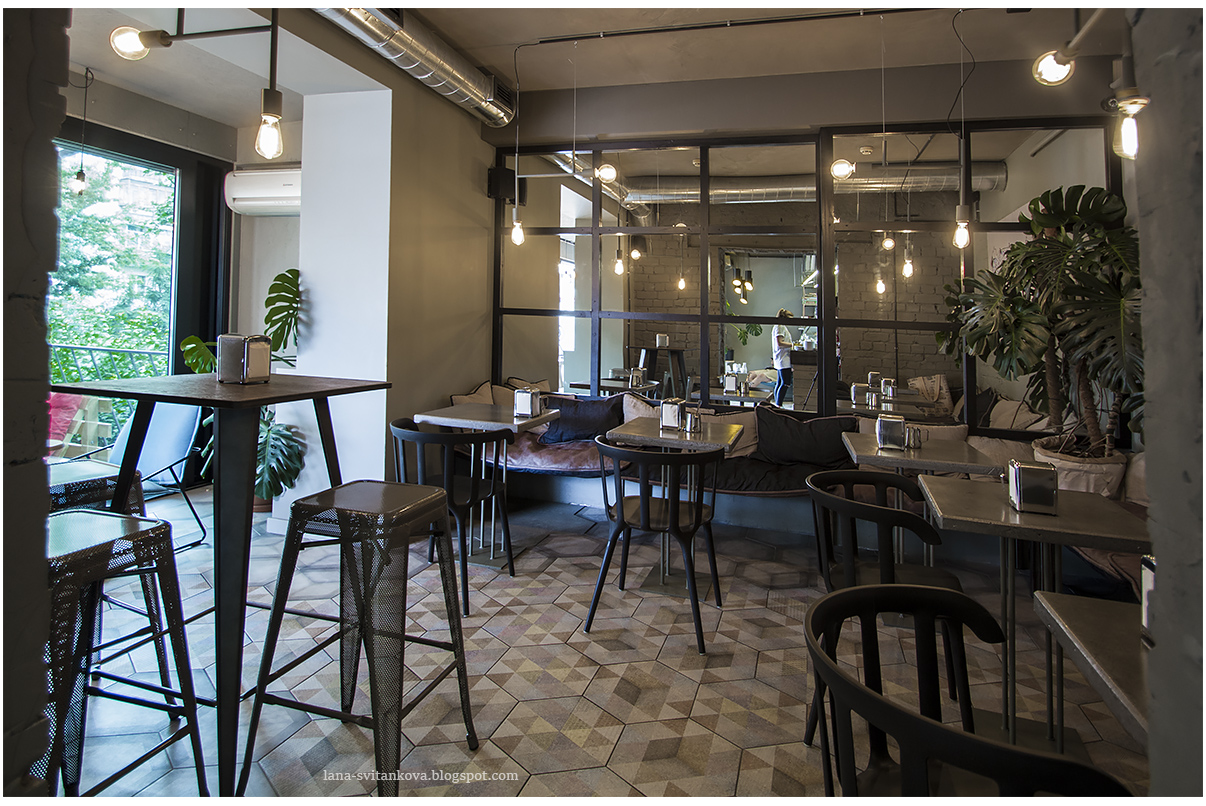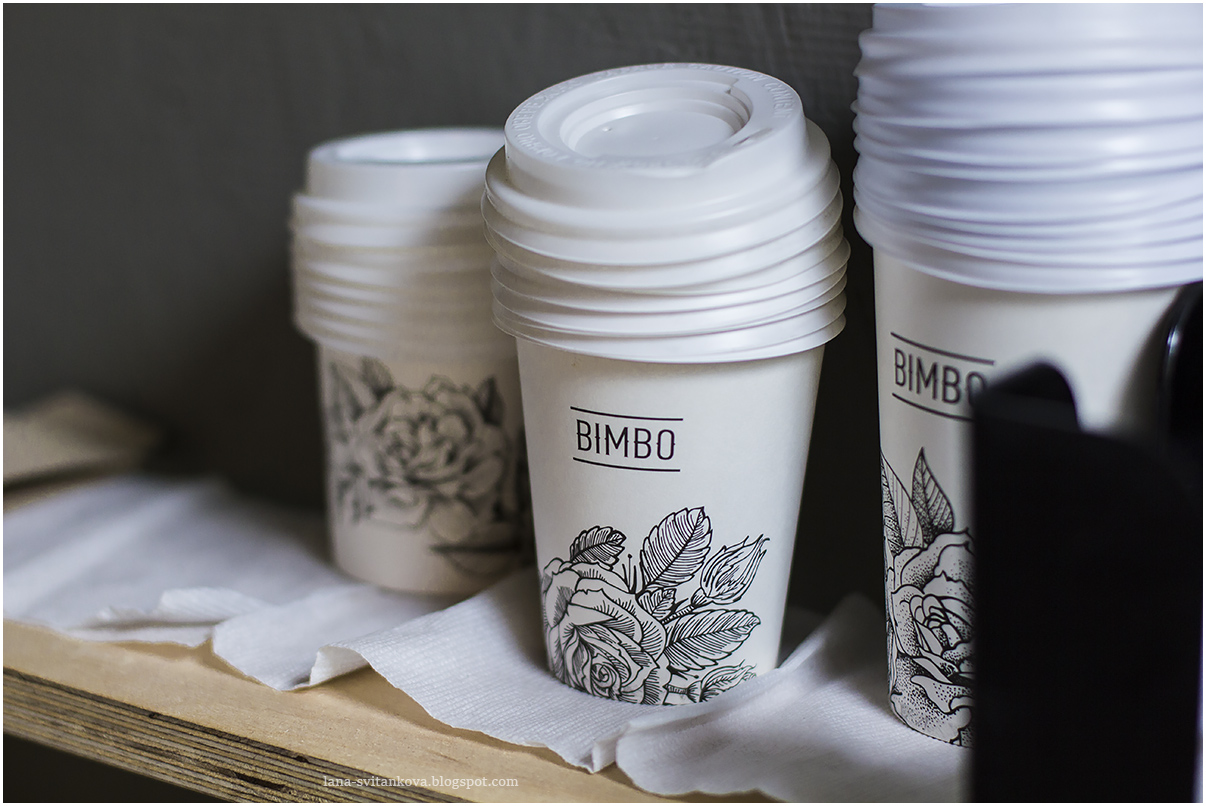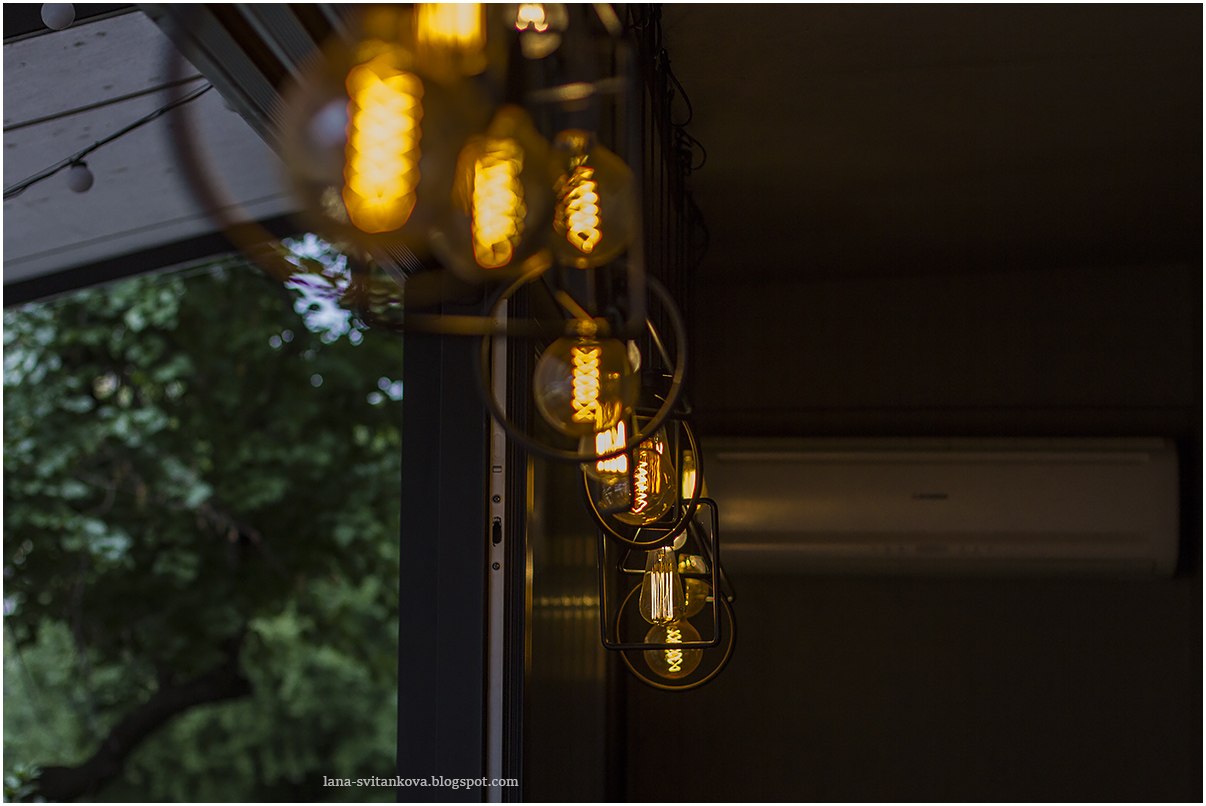 Author: Lana Svitankova
re-blogged and published from Travel, eat, make a pic
with kind permission from the author ("feel free to use and share").